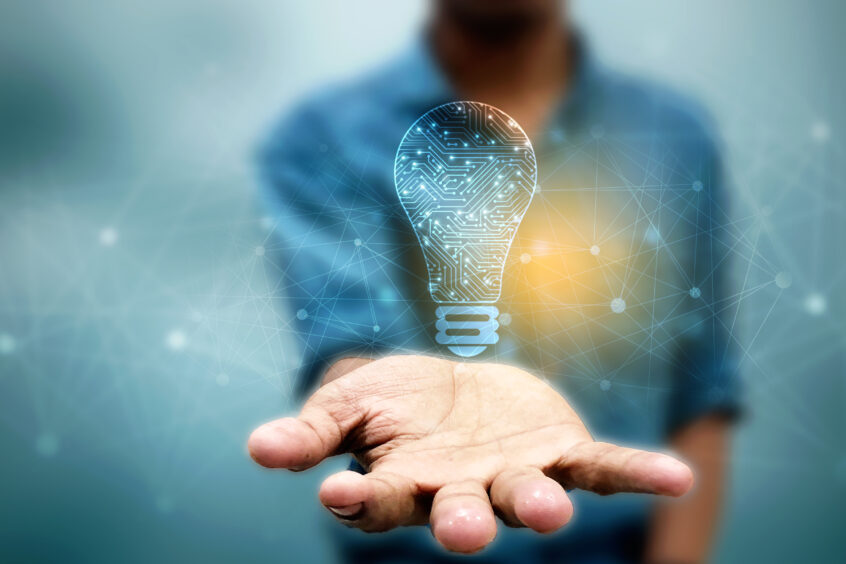 This week's headlines brought news of several innovative technologies that are driving the transition to a sustainable future. In this roundup article, we explore some of the dominant trends.
Agtech acceleration
The Hudson Alpha Agtech Accelerator, a collaborative programme established by venture capitalist Gener8tor and the HudsonAlpha Institute for Biotechnology, has announced its cohort for Autumn this year. Its five winning startups will each be awarded up to $100,000 in investment as well as a 12-week course of tailored coaching and networking. 
Among the selected companies are SetaTech, which uses feedstocks including human hair and chicken feathers to create sustainable agricultural inputs, and COMU Labs, which uses fungal biotechnology to produce a plywood-like material from agricultural waste. They are joined by Plants Beyond Borders, with its online marketplace for propagative materials, aerial photogrammetry specialist InTerra SmarTarget and Harmony Dx, a developer of in-field crop diagnostic solutions. 
Flat6Labs, meanwhile, has confirmed the 24 startups that will partake in its StartMashreq Growth Track programme. Supported by the International Financial Corporation, the programme will work early-stage firms from Jordan, Iraq and Lebanon. 
Although the programme does not specifically target purposefully sustainable businesses, its focus on novel technologies has allowed innovative environmental solutions to make their way into the group.  
Continuing the trend towards agtech, Compost Baladi will further develop its waste valorising approach to the treatment of soil while Nestrom will build out its farm management software. 
Novel technologies clean up the environment
Whether it be air pollution, water pollution, or land pollution, there can be little doubt that the world is becoming a dirtier and more dangerous place. Thankfully, a diverse range of novel technologies are emerging as potential solutions. 
Just this week, researchers at the University of California San Diego have reported their development of a new type of material that removes contaminating pollutants from water. The 3D-printed structure is made by combining a seaweed-based polymer with genetically modified bacteria. Its bacterial component produces an enzyme that converts organic pollutants into harmless molecules before self-destructing once its job is complete. 
Also appearing in this week's headlines, Germany's Nuventura has raised €25 million to eliminate the release of a little-known gas. Predominantly released by the manufacture and operation of electrical switchgears, Sulphur hexafluoride has a global warming potential around 22,800 times stronger than carbon dioxide. 
With its dry air technology, Nuventura has created a selection of alternative switchgear technologies that mitigate the need for this harmful pollutant. Its series A fundraising round will allow it to expand its product portfolio and pursue manufacturing opportunities all over the world. 
As we grapple with our changing environment, we are increasingly turning to space in our search for solutions. There is some concern, however, that such exploration will simply allow us to continuously expand our polluting habits. 
Manastu Space intends to prevent such an outcome. Founded in 2017, the Indian startup specialises in sustainable satellite propulsion and the removal of spatial debris. Having recently secured $3 million, the firm is set to expand its team and accelerate its ongoing development. 
Disruptive solutions for incumbent companies
As the world transitions towards a fair and sustainable future, incumbent businesses are facing a wide range of challenges. From tightening regulations to the shifting demands of consumers and investors alike, pressure is relentlessly rising. 
Those that wish to remain compliant and competitive in this rapidly changing environment will have to adopt innovative new ways of operating. They will have to embrace disruptive technologies and alternative materials in order to stay ahead of the curve. 
Corporate demand for sustainable solutions has unlocked a wide range of new opportunities to be explored by early-stage companies and creative developers. 
This week alone, Opna has raised $6.5 million to expand its digital platform for trustworthy carbon transactions. By enabling direct connections between project developers and purchasers of offsetting credits, the London-based startup avoids the costs and opacity of complex contractual agreements. 
For many incumbent companies, new regulations will require a dramatic improvement in data collection and tracking. They may be expected to strengthen their due diligence reporting or take greater responsibility for the eventual disposal of the products they sell. 
As legal concerns enter into the mainstream, innovative companies are waiting in the wings with their promised solutions. Just this week, TrusTrace has announced its plans to pilot a digital product passport, aligning its supply chain expertise with forthcoming regulatory requirements. In a similar vein, Haelixa has secured a fresh cash injection to scale up its physically traceable DNA markers. 
In terms of product design and distribution, India's altM has raised $3.5 million for its sustainable biomaterials. Made from agricultural residues, the company's products can replace common components that are increasingly frowned upon. Paptic, meanwhile, has just secured €23 million in funding to scale up its production of recyclable bio-based packaging derived from wood fibres rather than fossil fuels. 
Given the rapid growth in demand for sustainable solutions, companies with something to offer may be falling over themselves to ensure they can quickly enter the market. Helping them on their way, Measurlabs has recently attracted $2.5 million in funding to streamline the process of testing. With its novel online platform, the Finnish startup combines the services of over 900 laboratories to offer quick and affordable analysis of promising options.