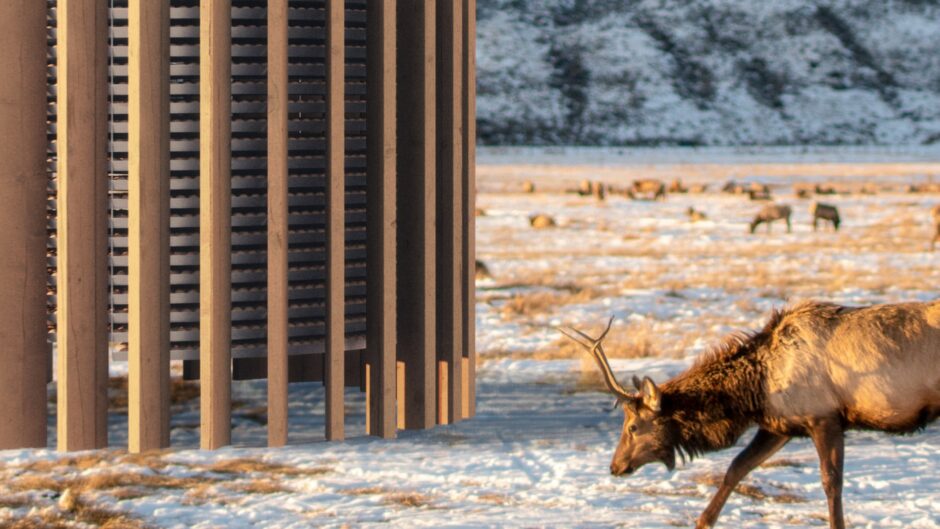 Spiritus has emerged from stealth mode with an energy-efficient, low-cost, lung-like material that is able to capture CO2 from the air.
Spiritus has raised $11 million for its Direct-Air-Capture (DAC) technology by Khosla Ventures and other investors.
This solution involves the creation of a lung-like material that is able to achieve carbon removal from the air with low energy and economic costs.
While it could address the rising issues in carbon capture technologies, investments in DAC should not divert efforts in reducing carbon emissions by implementing systems change. 
Spiritus has launched a new DAC technology after raising $11 million in a funding round led by venture capital firm Khosla Ventures, which is making its first foray in the DAC area, and other partners.
This solution involves material similar to a human lung, acting as a sorbent capable of absorbing carbon dioxide from the air. It is operated with renewable energy sources and keeps the costs of carbon removal below $100 per ton, according to the startup.
Spiritus Carbon Orchard: how does it work?
Spiritus has named its DAC approach 'Carbon Orchard'. By combining a cost-effective sorbent material, low energy consumption and modular design, Spiritus claims it is responding to carbon removal challenges, such as affordability costs and energy intensity.
The solid sorbent is called a Fruit, made with a material that is similar to that of human lungs, which absorbs carbon dioxide from the ambient air through passive contacting. Once desorbed, the Fruits are circulated back to the contactors, referred to as Trees, for additional passive air contacting, repeating the cycle.
According to Spiritus, the novelty of this solution is that each Orchard employs passive air contacting without fans, a low-temperature desorption process and a modular design that allows for rapid scale-up. In this way, the company says it can remove megaton-scale CO2 from the atmosphere at a faster pace than other DAC solutions.
A solution to persistently high costs?
With the integration of this material with a non-temperature-vacuum swing absorption (TVSA) process, Spiritus says its Carbon Orchard allows for energy usage to be cut by more than half when compared to current methods, leading to a cost of less than $100 per ton removed.
This could make it attractive amid the persistently high costs that characterise existing carbon capture and storage solutions. Compared to many mitigation or natural climate solutions, DAC systems are the most costly, at $250-600 per tonne of CO2 removed from the atmosphere, as separating CO2 from ambient air is energy-intensive, driving costs up. In comparison, reforestation projects usually cost less than $50 per tonne.
As found by the International Institute for Sustainable Development (IISD), these costs depend on the process type, capture technology, CO2 transport and storage location. Unchanging high costs are attributed to high design complexity and the need for customisation that limits the usage of these solutions.
The advantage that Spiritus's new DAC technology presents in terms of reducing both energy consumption and costs may present a step forward for carbon capture technologies and render them more accessible and affordable for many companies.
In the words of Charles Cadieu, co-founder of Spiritus: "The climate crisis is affecting every aspect of our lives, from the fires raging across our nation to the record temperatures we're experiencing. Our unique combination of the Spiritus Sorbent and our Carbon Orchard has allowed us to get closer to an industry milestone: making DAC a practical and affordable solution for carbon removal."
Energy efficiency in carbon capture technologies
Other carbon capture technologies are being studied to decarbonise the hard-to-abate sectors in order to prevent gases from entering the atmosphere altogether. For example, scientists at MIT have been looking to capture and convert carbon dioxide in a single electrochemical process. 
This involves using an electrode to attract CO2 released from a sorbent and convert it into a reduced and reusable form. These electrochemical systems are best suited for environments where emissions are highly concentrated and therefore more pollutant, as those produced by industrial processes.
MIT scientists are currently working to find ways in which carbon dioxide can be recycled over time while reducing the environmental costs of emissions for existing industrial processes. A further vision of transforming this into a process of mineralisation and permanent storage may make this into a true removal technology in the future. 
This remains an important finding that, along with efforts in the field of DAC, could partly offset the impacts of carbon dioxide in the short term. Long term commitments to transforming industries, practices and energy use, however, must be at the forefront of any decarbonisation plan.
SGV TAKE
The solution developed by Spiritus seems to offer the advantage of an energy-efficient, low-cost modular design for carbon capture and removal. This lung-like sorbent may be more accessible, affordable and sustainable than other DAC options but the questions around capturing carbon from the air persist.
Carbon capture technologies can help us get to net zero, but cannot be considered as a panacea to continue with business as usual. Whilst efforts in this field can help to offset a part of anthropogenic carbon emissions, we must not divert efforts from enacting systems change to implement a permanent transition away from fossil fuels.