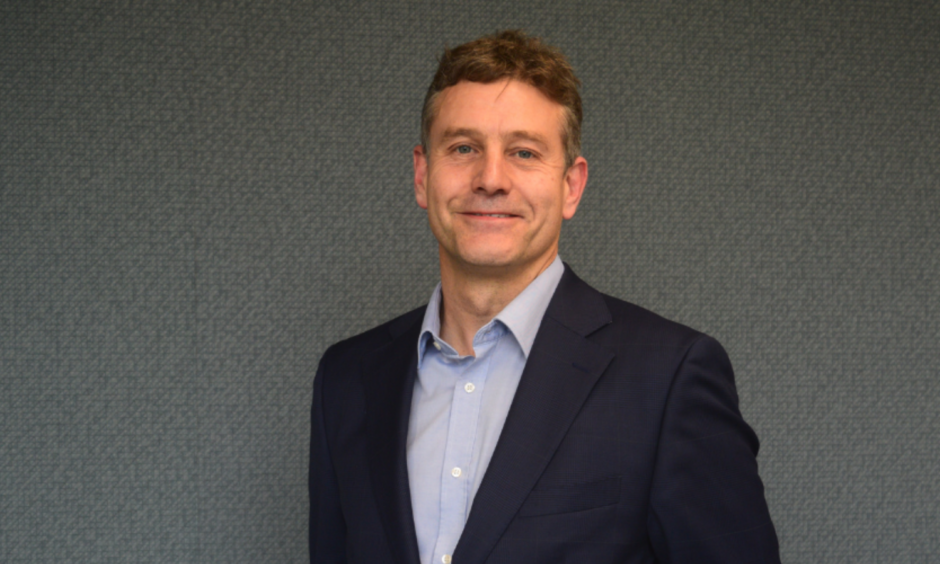 Universities are under pressure to juggle their responsibilities to students, the environment and society, as they also contend with the need to expand their facilities. David Harris, chief executive of Premier Modular, discusses how modular building solutions are supporting universities with these endeavours and explores why this type of construction is key to helping institutions meet their ESG commitments.
With many universities still struggling to stay on track with net zero targets, institutions should properly regard the sustainability benefits modular solutions can offer.  
As public-facing institutions, universities have a particular duty of care to society to consider how they can honour ESG commitments in all their facilities.  
Universities have many challenges to contend with. Choosing modular building solutions will help institutions to grow in a way that accommodates their often tight budgets, while benefiting students and the environment.  
Demand for university places is on the rise, with UCAS predicting that by 2030, an astonishing one million applicants could be seeking entry to higher education institutions. In tandem with the need to expand rapidly to accommodate this coming influx, universities are facing pressure to enhance their existing facilities in order to support the three million people expected to occupy science, technology, engineering, and mathematics (STEM) jobs by 2026.  
To accomplish both these goals whilst remaining true to their ESG commitments, universities will require new facilities to be built using fast, sustainable and cost-effective methods. Modern methods of construction, such as modular construction, offer an opportunity in this regard. They provide tailored building solutions, with exceptional learning (and residential) environments, that enable universities to fulfil their socioeconomic responsibilities.  
Enabling a healthier environment 
In spite of growing pressure from the government, the public and independent organisations, a substantial proportion of the higher education sector are struggling to stay on track to meet net zero targets by the 2030s. According to People and Planet's Universities League 2022/23, the majority of universities lag on their carbon neutral commitments, with exceptions including Cardiff Metropolitan University which topped the leaderboard with a 65% reduction in carbon emissions recorded between 2005 and 2021.  
The world's higher education institutions are a significant contributor to climate change, producing 18 million tonnes of carbon dioxide equivalent (CO2e) in 2021/22. To change this narrative, universities need to take advantage of modern methods of construction, including modular techniques. Modular construction is inherently more energy-efficient than traditional building methods due to the use of offsite manufacturing to create building components.  
The precision manufacturing process used when creating modular components means that zero waste goes to landfill and enables sustainable features such as rainwater harvesting systems or ground source heat pumps to be incorporated into building designs from inception.  
An example of this is the Data Science, AI and Modelling Centre that, as a modular construction specialist, Premier Modular delivered for the University of Hull. Complete with photovoltaic panels and energy-efficient lighting, the IT facility earned an EPC 'A' rating: supporting the university's aim to be carbon neutral by 2027. To further this, Premier Modular recycled existing modules to produce the facility, minimising the building's embodied carbon to a greater degree.  
The speed and flexibility of modular construction do not compromise the quality and internal environment of the end building. The IT suite delivered for the University of Hull featured a mechanical air ventilation system for an optimal internal atmosphere and included 250 computer workstations, repeater screens, audio-visual systems and a platform lift for improved accessibility. 
Supporting social responsibilities 
In addition to reinforcing universities' environmental duties, modular construction equally supports institutions to make social contributions, in line with their ESG commitments. This is because offsite manufacturing cuts the pollution and disruption a construction site creates for end-users as well as the surrounding community.  
Often, construction work for new university facilities will be conducted whilst the site is still 'live', thereby increasing both the risk of disruption to campus activities as well as the hazards students are exposed to. Creating a building in a factory – away from a university site – resolves this issue. Not only that, but it also allows facilities to be installed quickly – often in a matter of days – even when regulations, design specifications or site restrictions complicate procedures. The installation of the University of Hull's modular IT suite, for example, took just five days despite the complex logistical management required to put the building in place, which involved lifting the modules over a bridge and into a constrained site on a live university campus.
Keeping the building programme to a short timeframe also minimises the effects of air and noise pollution from vehicles on the local communities and the environment – a key consideration for universities looking to hit ESG ambitions.  
Reinforcing decision-making
With so many stakeholders invested in the decisions university boards make, it is crucial that institutions take their ESG responsibilities seriously. Choosing modular construction to procure new facilities can become a vital part of proactive governance and will ensure that universities control the effect they have on both people and the planet. This is reinforced by the fact that modular solutions can be tailored to suit each institution's needs. Modular buildings can be temporary or permanent, acquired on a short or long-term lease and can be reconfigured or refurbished to meet individual requirements, truly supporting the circular economy. 
This method of building will also help universities to make their investments go further, eliminating some of the pressure that comes with financial decision-making. Modular construction is designed to be a cost-effective solution, with buildings delivered as temporary or permanent structures and payment schemes tailored to suit the university's budget/funding. Financial flexibility is key for universities that, due to tight public finances, have to balance many priorities and are not always able to buy new facilities outright.  
As the needs of the higher education sector continue to evolve with changes to student demographics, course offerings and the growing popularity of STEM subjects, universities should be aware of the huge benefits they can reap from modular construction as they look to expand their space.  
Alongside the provision of a futureproof solution to accommodate changes in demand, modular buildings will ensure universities can expand in a way that gives students access to the very best facilities whilst supporting the environment and remaining within limited budgets.  
The opinions of guest authors are their own and do not necessarily represent those of SG Voice.