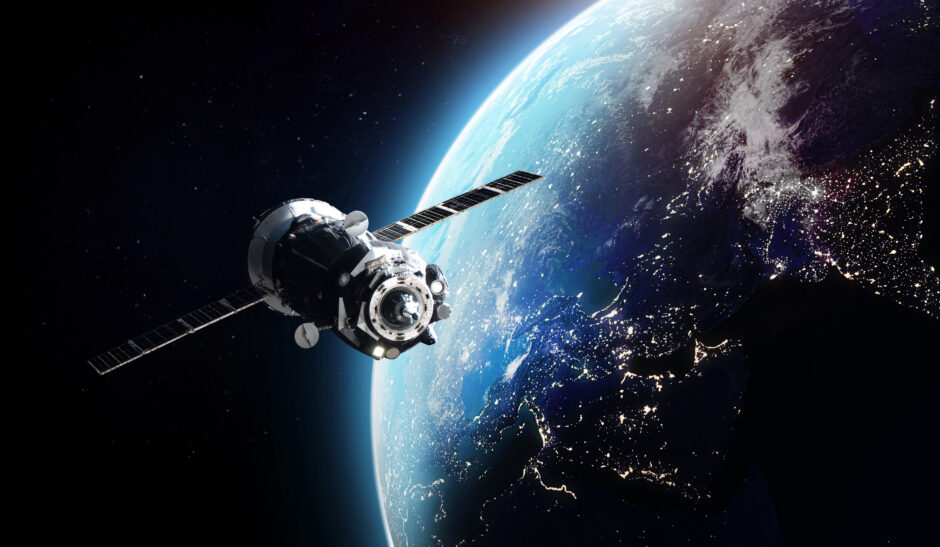 With so many headlines warning of climate catastrophe, it can often feel like there is no solution. Though the situations is undoubtedly dire, it is important to acknowledge and celebrate the potential solutions. In our weekly roundup of disruptive technologies, we champion the more positive stories.
Transparency-enabling technologies
Particularly for more established corporations, it is no longer possible to deliver products and services with no questions asked. Consumers are increasingly conscious of how their choices may impact people and planet, new regulations are being introduced, and investors are concerned by how their portfolios may be affected. 
This has created new opportunities for disruptive technologies that enable companies to demonstrate their alignment with new expectations. This week alone, several solutions have come to the fore. 
Since being founded in 2021, Pulsora has helped more than 400 companies to manage their sustainability strategies with services including data collection, carbon accounting, regulatory disclosure and advanced analytics. Now, the company has raised $20 million to further its product development and expand its international presence. 
Optera has developed a similar platform, enabling its corporate clients to measure all three Scopes of their carbon emissions. With this data on hand, they can set achievable targets, benchmark their progress and generate ESG reports in alignment with globally recognised third party protocols. Having just closed its series A funding round at $12 million, the firm will seek new market opportunities and refine its platform to be used in compliance with mandatory disclosure requirements. 
Of course, carbon emissions are not the only harm for which companies are held to account. Ecological destruction and social implications must also be carefully audited. 
With this in mind, TradeBeyond has acquired Pivot88, expanding its supply chain management platform to include software solutions for tracking products from cradle to grave. Intercontinental Exchange (NYSE:ICE) has partnered with Meridia Land to launch a new platform for tracing commodities that will have to comply with the EU's Deforestation Regulation, and Alpine Group has joined forces with FibreTrace to enable sustainable fibres to be transparently traced throughout the fashion supply chain. 
Circular innovation continues to thrive
Continuing the thread of sustainable fashion, this week has seen the launch of a novel partnership between Spinnova and Renewcell. Together, the companies will scale up their textile-to-textile recycling technology, transforming end-of-life garments into a biodegradable pulp that can then be spun into circular materials for the next round of production. 
Such circular innovation has been a recurring trend within headlines this week. Mjuk has raised €2.5 million to expand its second-hand furniture marketplace, and the UK's Altilium has secured £9.5 million for its recovery of critical minerals from spent EV batteries. 
Israeli startup UBQ Materials has raised $70 million for its conversion of residual household waste into a highly recyclable thermoplastic material that does not rely on fossil fuel feedstocks. Plastic waste has also been used by Canada's Pyrowave, producing fully recycled styrene that has been successfully incorporated into elastomer products without impacting their quality. 
Taking a look from above
Satellite data offers a number of useful solutions, ranging from emissions detection and wildlife tracking to weather prediction and the early provision of wildfire alerts.  
GHGSat, for example, has recently closed a series C round with $44 million invested. Using satellites fitted with patented sensor technology, the company enables its clients to measure their emissions and analyse the trends and anomalies that could help them to identify potential solutions.  
Recognising the multiple applications of satellite data, Open Cosmos has chosen to focus on the technology itself and let its customers decide on their own application. Priding itself on accessibility, it couples its network of satellites with a plethora of analytics solutions. Having raised $50 million in its series B fundraising round, it hopes to expand its international presence. 
Where Open Cosmos makes its own satellites without a predetermined purpose in mind, others are approaching the market the other way round. Rather than building their own constellation, they are developing streamlined technologies that feed on data already collected and maximise its use in a specified area.  
Just this week, Treefera has raised $2.2 million to expand its carbon offsetting platform. Satellite images are assessed by its artificial intelligence (AI) algorithms, mapping global tree coverage and providing reassurance that offsetting credits are delivering as promised. 
Also measuring tree coverage, California's CTrees has announced the launch of its global land use change alert (LUCA) system. The LUCA system uses data from existing satellite networks to provide real-time insights into forest dynamics.  
Any disturbance, such as deforestation or degradation, is immediately identified and the appropriate parties alerted. This could help with the enforcement of regulations and verification of carbon credits while also building a useful body of evidence that could be used to inform future policies. 
ReSeed, meanwhile, has raised $4.6 million to expand its marketplace for carbon credits generated through sustainable farming techniques. The company uses its own AI engine to analyse satellite data, government records and other trustworthy sources. This allows it to measure carbon sequestered and generate credits that finance the work of smallholder farmers.