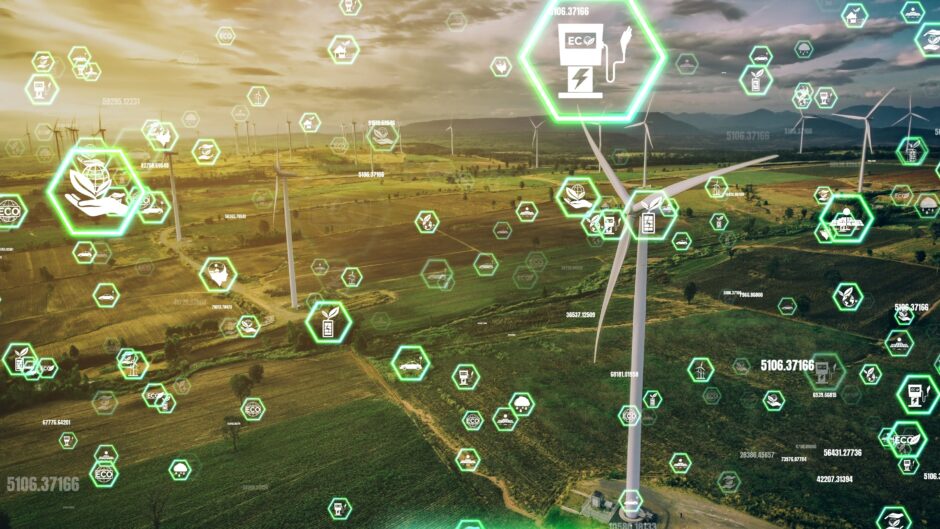 In this weekly roundup of disruptive technology, we discuss the sustainability startups championed during TechCrunch's Disrupt 2023 conference before narrowing in on the triumphs, trials and tribulations of the food and agricultural sector. 
Sustainability takes the stage at disruptive tech conference
This week saw the mother of all showdowns between disruptive tech companies as they were pitted against one another during TechCrunch's three-day event. The Startup Battlefield, part of TechCrunch's Disrupt 2023 conference, provided 20 shortlisted ventures with the opportunity to present a live pitch before being gradually whittled down to select an overall winner. 
Among the top 20 shortlist were several startups with a focus on the environment. Flint, for example, gained recognition for its development of paper-based batteries that are safer and more sustainable than conventional lithium options. 
Beyond Aero, meanwhile, has created the first certifiable business aircraft designed for hydrogen-electric propulsion. With aviation accountable for around 2% of global energy-related emissions, a more sustainable alternative could be critical in enabling companies to meet their climate commitments. 
Though not directly focused on sustainability, Magnestar's place within the top 20 could gain the attention of those that may wish to use its innovative service. By ensuring the connectivity of orbiting satellites, Magnestar could support their use in applications ranging from emissions detection and wildlife tracking to weather prediction and the early provision of wildfire alerts. Similarly, Reekon Tools and Allie Systems are primarily focused on improving the efficiency of construction and heavy industry, but greater efficiency is often accompanied by a reduced impact on the planet. 
Coming in close second place to a company using artificial intelligence (AI) to diagnose malformations during pregnancy, Electrified Thermal Solutions (ETS) has developed a novel solution for the decarbonisation of industrial heat. Spun from the Massachusetts Institute of Technology, the startup has been working for almost a decade to create electrically-conductive firebricks that can convert electricity to industrial temperatures of up to almost 2,000°C. For hard-to-abate operations such as steelmaking or cement manufacturing, ETS' technology could be a gamechanger. 
Triumphs of food and agricultural tech
Also included in TechCrunch's top 20 were two agricultural tech companies. Avalo gained recognition for its development of climate-resilient crop varieties while Agri-Trak secured a place on the list with its software tracking of farm labour, harvests and overall productivity. 
As the world searches for more sustainable ways of feeding the world, supporting technologies that enable monitoring and tracking must develop alongside new modes of production. With this in mind, Seasony plans to create an AI-powered alert system for vertical farms. Having just secured a grant from the Danish Innovation Foundation, the company will train its technology to identify diseases, pests and problems with seed germination. 
This week's headlines also brought news that Hoxton Farms has opened a pilot facility in London, enabling it to scale its production of lab-cultivated fats to be used in alternative proteins. The sector certainly seems to be gaining attention, with MarraBio hot on Hoxton's tails with its latest seed investment for the commercialisation of its bioactive protein ingredients. 
Is the grass really greener?
Although there have been some triumphant announcements regarding food and agricultural tech, the true picture may not be so rosy. Several startups in the sector are notably struggling to maintain their initial success. 
Just recently, Meati was confirmed to have shuttered its pilot facility and cut 10% of its workforce. The plant was opened at the start of the year, producing plant-based steaks made from the fibrous root structure of mushrooms. According to a company spokesperson, however, Meati has struggled to raise further capital while remaining unprofitable. 
AppHarvest, meanwhile, has been approved to move forwards with its plans for immediate liquidation. The indoor farming startup filed its intentions in July before seeking buyers for its existing facilities. This worrying trend has not been confined within the US, as demonstrated by the UK's OneFarm. Though its dutch parent company is still in business, the british vertical farming subsidiary has reportedly filed a notice of intention to appoint an administrator. 
Though it is worth keeping an eye on the struggles of food and agricultural tech, there is always some room for hope. As climate change continues to worsen, governments and investors are recognising the need for transformative innovation in the ways we are producing our food.  
Startups should not be discouraged, as the world is in need of their efforts. To end this roundup on a positive note, AeroFarms has shown that difficult periods may not be a death sentence. With the help of existing investors, the startup has exited its Chapter 11 bankruptcy state to ramp up its operations in the hope of turning a profit next year.