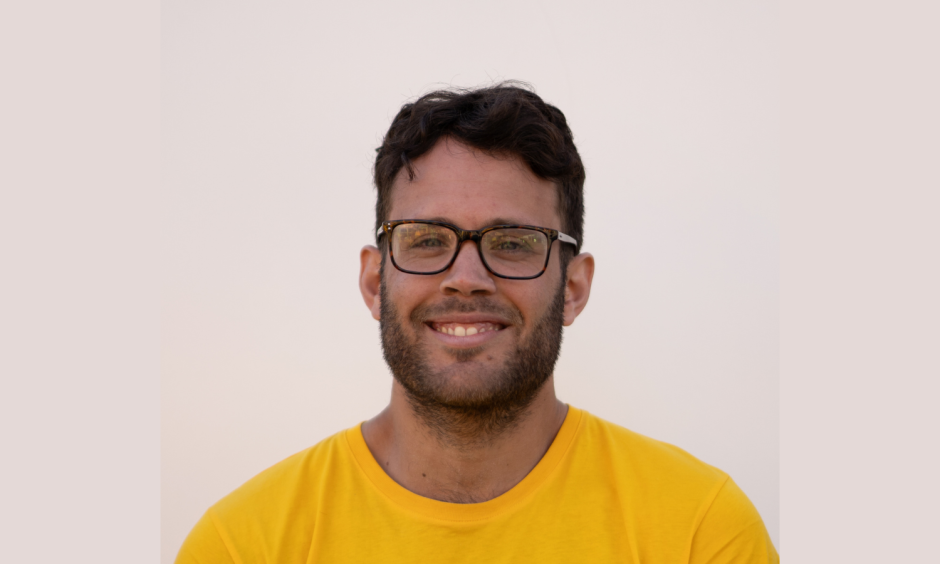 Larry Kotch, co-founder and chief commercial officer at Flybox, explains how insect feed for livestock can take the pressure off our natural ecosystems.
Nearly half of all wheat grown in the UK (enough for 11 billion loaves of bread) is used to feed livestock.
The larvae of Black Soldier flies could help many farmers feed their livestock more efficiently due to their nutritional content.
Insect feed could be a powerful weapon in a battle that's vital to the survival of humankind.  
If you drive through parts of rural England, you'll see rolling fields of grain-based crops like wheat and barley. You might assume that one predominantly goes into your daily bread and the other into the quiet pint you enjoy at the pub on a Friday evening. But that's not actually the case. Most of it is used to feed animals.  
In fact, a 2022 report from the World Wildlife Foundation (WWF) found that 40% of the UK's most productive farmland is used to grow food for animals rather than people. It additionally found that nearly half of all wheat grown in the UK (enough for 11 billion loaves of bread) is used to feed livestock. Further, of the approximately 70% of UK land used for agriculture, nearly 85% is used for livestock and their feed. The combined land area for rearing beef and lamb for UK consumption within both the UK and overseas, meanwhile, is larger than the UK itself.  
While there are any number of ways to address those inefficiencies, one of the most powerful lies in something you probably think of as a pest or annoyance: flies.  
High protein, low waste 
That might seem strange, especially given that most of us don't think that much about flies in our day-to-day lives. Sure you might be aware that they play an important role in breaking down biological waste (including animal faeces and rotting food). You might even know that some fly species are plant pollinators. But for the most part, you probably only think about them when there's one buzzing around your lounge or bedroom, out of reach of any improvised swatters you might have at hand.  
But with the right infrastructure, they can also be an incredibly efficient food source for livestock with all kinds of agricultural applications.  
The larvae of Black Soldier flies (admittedly different to the house flies we're all familiar with) in particular could help many farmers feed their livestock more efficiently. Their larvae, for instance, contain 43-75% protein by weight as well as vital macronutrients such as calcium.  
But how do you go from flies to feed? 
Well, you start out by setting up a fly farm. Traditionally, that hasn't been easy. If you wanted to set up your own fly farm the old-fashioned way it might take a year before you are set up and require planning permission, specialist engineers, entomologists, specialist equipment, HVAC and climate control experts and about £1 million minimum in investment. You'd also need PhD level expertise to ensure that the feed, water, and humidity levels remain balanced. That means that fly farms have traditionally been the preserve of specialist operators who have the necessary capital and expertise. 
Fortunately, a combination of modular system design and technology is changing that. Systems like the kind we've built at Flybox are bringing the cost and complexity associated with installing and running fly farms down. Technology means that many of the functions associated with running the farm can also be automated, further reducing the level of complexity. 
Those advancements mean that, within a few days, you won't just have an energy-efficient form of animal feed (1.5 kilo of decomposing organic matter can create 1 kilo of black soldier fly larvae, which in turn creates 100g of beef) but also frass fertiliser as a byproduct. More importantly, it allows ordinary farmers to easily have fly farms onsite, further enhancing sustainability and the overall efficiency of the farm.    
Green benefits too 
The benefits of using fly farms for animal feed should be obvious. For starters, you can feed many more animals with much less land. With widespread adoption, that means more arable land can be turned over to produce food for humans. Insect feed can also be used as a supplement for chickens, pigs, and fish,  reducing pressure on what are often fragile ecosystems.  
Insect feed operations could also be important in ensuring that the UK meets its net-zero greenhouse gas commitments. After all, if more food is grown for humans in the UK, less needs to be imported on carbon-intensive forms of transport such as road, flight, and shipping. 
And with the UK producing some 9.5 million tonnes of food waste every year, insect feed could also dramatically reduce pressure on the country's landfills. That's to say nothing of the improvements in food security because crops that would've been used to feed animals can instead be used for human consumption. The frass fertiliser byproduct meanwhile can be used to make land more productive.  
Change is imperative 
With traditional forms of agriculture responsible for 19-29% of greenhouse gas emissions, we need to find environmental efficiencies wherever possible. At the same time, our food supply needs to grow 70% by 2050 to meet rising demand without depleting our natural resources. In order to achieve that, we need alternative proteins to take the pressure off our natural ecosystems. Insect feed does that extremely well,  because it's more efficient, and is free protein waiting to be upcycled.   
While there are, of course, no silver bullets for those problems, insect feed could be a powerful weapon in a battle that's vital to the survival of humankind.  
The opinions of guest authors are their own and do not necessarily represent those of SG Voice.