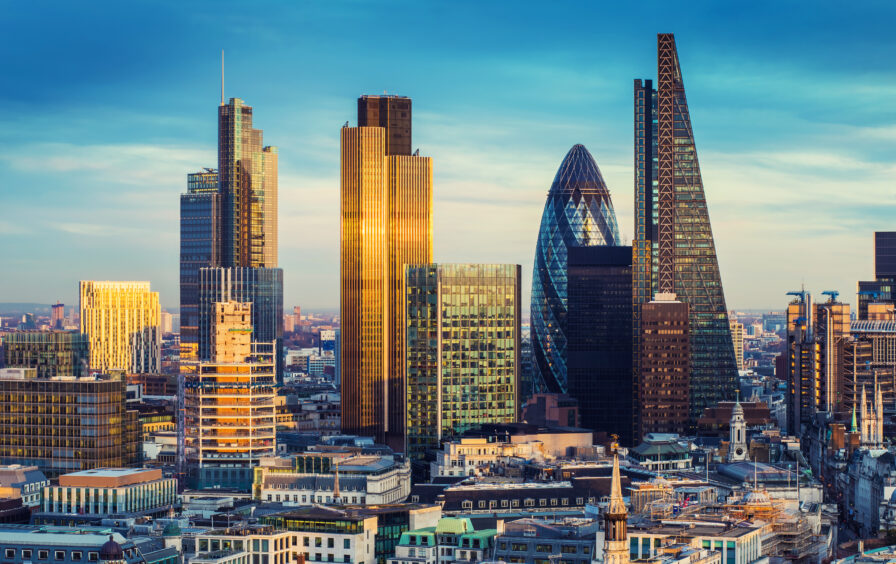 A report ranked 500 venture-capital-backed tech companies headquartered in the UK and found that most climate tech companies had no plans for reducing emissions.
Supercritical analysed how 500 UK tech companies show climate leadership in the measurement, reduction, offsetting and reporting of emissions. 
The $1 trillion UK tech industry is essential to powering the journey of other sectors but also needs to participate in climate action to reach global sustainability goals.
Companies reported substantial returns on investing in climate action, including enhanced brand positioning, boosting employee morale and candidate quality, and even saving costs, which shows that sustainability strategies generate significant benefits.
The UK is the third country in the world to hit a $1 trillion evaluation for its tech sector and also ranks third for venture capital (VC) investment. According to analysis by Roland Berger, assets managed by investment firms integrating ESG factors have multiplied 35 times from 2006 to 2020, rising to $103 trillion globally, indicating that sustainability is becoming central to investors worldwide, including VCs.
Although the tech sector is responsible for 2-3% of global emissions, it is critical to propelling other sectors to net zero through innovative technology. Venture capital investment is an important route to accelerate funding to the sector, as 75% of emissions reductions are expected to come from new technologies in the long term.
Supercritical, a carbon accounting and consultancy firm, ranked 500 VC-backed tech companies that are headquartered in the UK with over $20 million in funding and at least a 30-strong headcount, using data from DealRoom. They were evaluated on a combination of whether they have measured their carbon footprint according to the GHG protocol or ISO 14064, planned or started reductions, purchased removal offsets, purchased conventional offsets, set a climate target such as a net zero target, communicated progress or has a climate-focussed job in the business.
Climate tech's surprising underperformance
Perhaps surprisingly, the report showed that, while VC-backed climate tech companies in the UK are focused on driving external emissions reductions, their own corporate emissions remain neglected.
Climate tech as a sector only ranked second overall in sustainability performance, after edtech, with an average climate score of a low 25 out of 100. This was especially striking as edtech companies are not typically climate-focused and are less likely to face pressure from customers to decarbonise. 
Moreover, nearly 70% of VC-backed climate tech companies studied had not made any plans for or started emissions reductions, or even measured their carbon emissions. The best-performing companies were Origami Energy, Satellite Vu, Sylvera and Notpla. 
"While their ultimate climate impact may be broader and deeper, this is separate from their own corporate carbon emissions. We feel they have the imperative to track and reduce their operational emissions regardless of the climate impact of their business," the Supercritical report said.
Companies are prioritising emissions reduction
Looking at the sector as a whole, the report found that most tech companies in the UK are moving towards emissions reductions. Of the top 100 businesses, 84 had already planned or started an emissions reduction plan, while 88 had measured their carbon footprint and 68 had set a corporate climate target. The best performers were Monzo, Oaknorth Bank, Tide, Faculty and Yulife.
More than half of the top 100 companies were founded since 2016, suggesting that younger companiesventures are quicker to measure their carbon footprints and undertake climate action than incumbents. Later-stage companies were nevertheless found to have significantly higher scores as they sought to minimise climate risk for IPOs, showing the power of investors in incentivising climate action. 
Edtech and climate tech were followed by the food, transport, real estate and fintech. Almost half of the foodtech businesses ranked had already measured the carbon footprint of their businesses, taking into account multiple factors across the value chain such as methane emissions from ruminants and the use of fertilisers. 
VCs and some sectors are lagging behind 
Venture capitalists as a whole scored poorly: the overall climate leader in UK VCs, Latitude, only scored 37 out of 100, followed by Speedinvest, Tencent, Hambro Perks and Molten Ventures. The worst-performing VCs, with scores below 9, were firstminute capital, Kindred Capital, AlbionVC, CRT Pioneer Fund and Oxford Science Enterprises. 
Moreover, nearly 70% of VC-backed companies in even the best-performing sectors had not started or planned emissions reductions. Transport was behind, as 71% of its businesses had not measured carbon in any form at all and 74% had not planned or started any emissions reduction plans, despite the sector's notorious impact on air pollution
William Cowell de Gruchy, founder and chief executive of Infogrid, said: "Unfortunately some people just don't care enough—for many, there's a cost hurdle. The inaction of many businesses in the UK tech space is a microcosm of the challenges we're facing on a global level, where businesses are prioritising the potential for short-term monetary losses over the potential long-term gain of taking positive environmental action."
The scores, however, may not be fully indicative as they include a small focus on offsets across two of their scored parameters, evaluating whether a company has purchased conventional or avoidance offsets such as forestry protection credits and renewable energy projects, or carbon removal offsets such as direct air capture projects. In this context, it is important to remember that carbon credits have been under scrutiny in light of multiple reports that question the validity of REDD+ credits, while companies are also being advised to move away from offsets as a means of reaching their net zero goals. 
The costs of climate action are low, with high returns
Looking at investment in sustainability, the report found that a spend of only £4.98 per full-time employee per week would put companies in the top 100 among tech companies in the UK. Specifically, measurement and carbon offsetting cost the average business around £61,500 per year, or 0.09% of the average annual funding of around £65 million. 
Moreover, companies that have invested in climate action reported benefits across investments, employee recruitment, retention, customer satisfaction and loyalty. One of the most significant benefits reported was that being environmentally conscious attracted better talent, which is particularly valuable for companies that are on a growth trajectory. Businesses harness a range of motivations to spur climate action, ranging from alignment with their missions to decarbonising their sectors as well as investor pressure. 
Scaling climate action in UK tech 
The best-performing companies implemented a range of strategies to prioritise carbon measurement and reductions. For example, Faculty AI and Accurx prioritised collecting data on emissions to implement evidence-based methodologies. Perlego, a digital textbook resource, integrated sustainability into its business model, moving educational materials from print to digital. 
Other strategies adopted by high-ranking businesses include investing in durable carbon removals, as undertaken by Tide, and supporting conservation projects worldwide. 
The report recommends collecting data about emissions in detail to devise the most effective strategy, sharing progress and also taking into account internal benefits, such as employee recruitment and retention, when conducting a cost-benefit analysis of emissions reduction plans. 
The report found that climate action in the best-performing companies was also spurred by a passionate founder or team member, highlighting the importance of action in leadership. Seven of the top 10 companies had a specific climate role in the business, while only 30% of the wider top 100 companies had a dedicated role. 
SGV TAKE 
The report's findings are surprising, considering that implementing a sustainability strategy should be inherent to the operations of climate tech companies. The fact that 69% of VC-backed climate tech companies studied had not made any plans for or started emissions reductions also raises the question of the pressure that VCs are applying on their portfolio companies, and whether VCs even have their own targets for financed emissions.
While large steps are being taken in the right direction, UK tech companies need to set climate targets and implement climate action at scale, especially considering the small financial investment needed. VCs have the power to incentivise emissions reductions across their portfolio companies and should include climate criteria in their screening process.