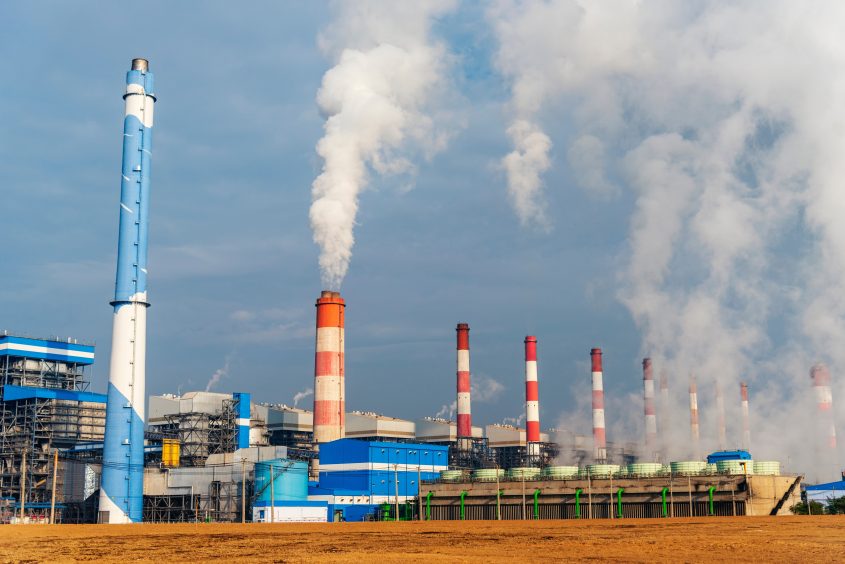 Occidental's flagship carbon capture facility has been reported to have drastically underperformed, just as Navigator CO2 has called time on its heralded pipeline development.  
Just days after the cancellation of Navigator CO2's 1,300-mile pipeline development, investigators have revealed the significant underperformance of Occidental's first carbon capture facility.

 

Carbon capture and storage is expected to play a critical role in the decarbonisation of intensive industries, but the technology is yet to become commercially viable at a meaningful scale.

 

Intensive industries cannot afford to rely on technologies that are yet to prove their potential. Companies in these sectors should explore other options, prioritising those that directly reduce their emissions.
On 20th October 2023, Navigator CO2 made an announcement confirming the cancellation of its Heartland Greenway pipeline development. Just days later, investigative journalists have exposed the failings of a carbon capture facility owned by Occidental Petroleum (NYSE:OXY). 
The promise of industrial carbon capture and storage
Carbon capture, usage and storage (CCUS) is expected to play a critical role in achieving global net zero goals. According to the International Energy Agency (IEA), an entire gigatonne of CO2 would have to be captured in 2030 if net zero is to be reached by 2050. 
The technology is considered particularly useful for notoriously intensive industries such as cement manufacturing, steelmaking or fossil fuels. These sectors face an enormous challenge when it comes to reducing the emissions of their activities, and so the idea that they could simply carry on as normal while capturing their output has garnered worldwide attention. 
In 2022, global investment in CCUS projects reached a record-breaking $3 billion. The market's growth has largely been driven by generous incentives for new developments, stricter regulation of corporate emissions and increased taxes for those that fail to reduce their footprint. 
New CCUS projects are now emerging all over the world, with those currently under development expected to capture a combined 400 million tonnes of CO2 by 2030. While this may seem an impressive amount, it is less than half of what the IEA projects will be necessary. Perhaps more concerningly, recent events seem to indicate that planned projects may not always deliver as promised. 
"Carbon capture technology, while promising, is enormously expensive, still proving its ability to scale, and in its infancy: It cannot be the only carbon removal solution we rely on," says Josh Knauer, co-founder of ReSeed and former Obama-administration advisor on technology and social impact.
Plug has been pulled on a promising project
The Heartland Greenway project serves as an important example. First proposed in 2021, the project was centred around the construction of a 1,300-mile pipeline spanning five US states. It was to be developed by Navigator CO2 with financial backing from BlackRock (NYSE:BLK). 
Once completed, the Heartland Greenway pipeline would have enabled 15 million metric tons of captured and liquified CO2 to be transported each year. Essentially, the emissions of over 30 industrial facilities would have been conveniently whisked away and permanently stored in Illinois or sold into useful applications. 
Unfortunately, however, it was not to be. After months of public backlash, the Heartland Greenway project has now been officially cancelled. Navigator CO2 has cited the "unpredictable nature" of regulations and governance in particular states, but environmentalist campaigning and public safety concerns may have impacted the final decision. 
"As good stewards of capital and responsible managers of people, we have made the difficult decision to cancel the Heartland Greenway project," the company's chief executive said in a statement. "We are disappointed that we will not be able to provide services to our customers and thank them for their continued support." 
Even completed projects may fail to deliver
Just a few days after Navigator's announcement, Bloomberg Green released its investigation of another once-championed project. Built by Occidental in 2010, the Century carbon capture facility was by far the largest at the time, representing more than a fifth of total global capacity or around 8.4 million tonnes every year. 
The facility was supposed to capture the emissions of a co-located natural gas plant, with the recovered CO2 then being used to increase the company's production of oil. According to the investigators, however, Century has never operated at more than a third of its total capacity despite having been running for over a decade. In 2022, it was quietly sold for just a small fraction of its initial investment cost. 
Occidental has refuted the allegations, reportedly telling Bloomberg's investigators that the Century plant "continues to operate as designed" and that it would be a "mischaracterization" to use the site as an example of CCS project performance. SG Voice has approached the company for further comment and is yet to receive a response. 
Perhaps the most worrying thing about the latest revelations is that Century's technology was far more developed than newer alternatives. It was far cheaper to run than mechanical solutions that remove CO2 directly from the atmosphere, and the captured gas was being used to increase the company's profits elsewhere. If it still could not be successful, then what hope remains for future projects? 
SGV TAKE
The Heartland Greenway cancellation and the underperformance of Occidental's facility are just two examples of the uncertainty surrounding CCUS. 
Despite the increase in supportive policy measures, current initiatives fall far short of matching net zero pledges. All over the world, new projects are being met with various bottlenecks ranging from financial constraints to technological difficulties and lack of suitable skills. 
If CCUS is ever to deliver as promised, there will need to be a massive increase in investment. New technologies will have to be proven at scale, demonstrating their commercial viability as well as effective performance. Governments will have to simplify their regulatory environments, streamlining project approvals and incentivising ambitious developments. 
Given the challenges of CCUS, companies involved in intensive industries would be best advised to explore alternative options. They should prioritise those that enable tangible emissions reductions, rather than continue as usual while relying on nascent technologies that have yet to prove their potential. Else, they may find that their business is no longer compatible with the global vision of a sustainable, net zero future.