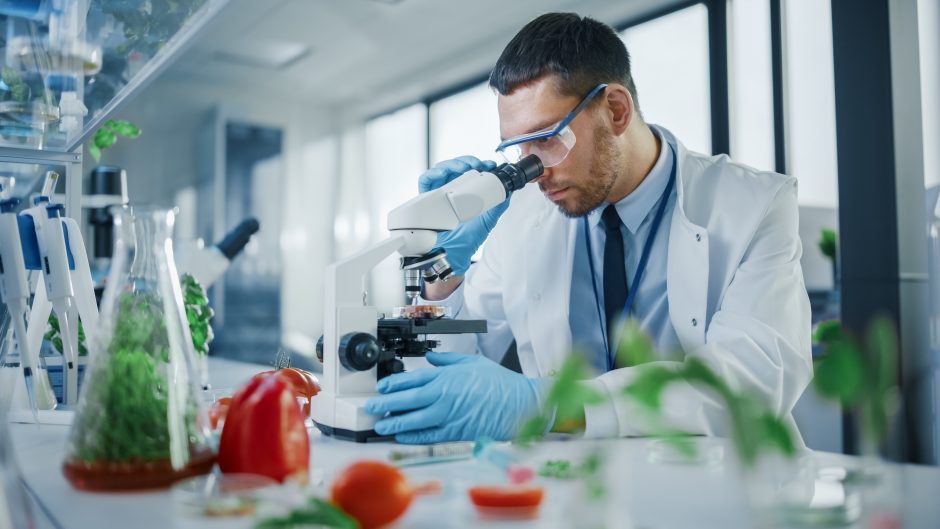 Biotechnology returns to the spotlight in this week's roundup of disruptive innovation in sectors ranging from fashion and automotives to food and agriculture.
The exponential upward trend of biotechnology
Continuing recent trends, the past week has seen further interest in biotechnology. GOZEN has secured $3.3 million in seed funding, following the recent appearance debut of its LUNAFORM biomaterial on Balenciaga's runway during Paris' fashion week.  
Algenesis has raised $5 million for its development of bio-based plastics, while Mi Terro has been tapped by Lipton to develop edible or dissolvable 'tea pods' made from biomass waste. Also gaining the support of a larger incumbent, Visolis has partnered with the Goodyear Tire & Rubber Company (NASDAQ:GT) to upcycle agricultural by-products into bio-based isopropene to be used in tyre manufacturing. 
Montinutra, meanwhile, has raised €2 million for its conversion of forestry residues into natural biochemicals that can replace the fossil fuels traditionally used in chemicals and cosmetics. The Finnish startup will use the investment to accelerate its international expansion and develop its plans for a scaled-up demonstration facility. It also plans to bring a new range of products to market, under the rebranded name of Boreal Bioproducts. 
Biotech boom supports the transformation of food and agriculture
Among the many sectors being disrupted by biotechnology, food and agriculture have gained particular attention due to the sheer urgency of sustaining the growing population while grappling with the worsening impacts of climate change. The last week has been no exception. 
Amatera, for example, has closed a €1.5 million funding round to expand its trait discovery and plant-breeding platform. Rather than relying on genetic modification, the french startup uses cellular biology to accelerate the breeding process and quickly produce more resilient crops. Its first product will be a flavoursome coffee bean that offers increased yields in toughening climates. 
Elsewhere in the world, BIOMILQ has joined forces with Tiamat Sciences to demonstrate the efficacy and affordability of plant-based recombinant proteins. Based out of North Carolina's Research Triangle Park, the two budding startups have built a strong case for Tiamat's plant-based biomanufacturing of Human Prolactin. According to their research, this vital protein can be made by plants for a minimal cost in comparison to its traditional production from unsustainable animal farming. 
Urgent situation calls for wide range of solutions
Of course, the urgent transformation of our food and agricultural system cannot rely solely on biotechnology. Fortunately, several other avenues are being explored simultaneously. In the past week alone, FarmInsect has raised €8 million to scale up its insect farming system and provide a more sustainable form of protein.  
Others are more focused on improving agricultural management, promoting innovative techniques that could protect more traditional markets and lifestyles. Wadhwani AI has received a $3.3 million grant for its use of artificial intelligence in agricultural pest control, while CarbonFarm Technology has secured €2.5 million to encourage the adoption of low carbon rice farming techniques. Using satellite imagery, the Parisian startup monitors and verifies changes in practice before empowering farmers to monetise their results by selling carbon offsetting credits.