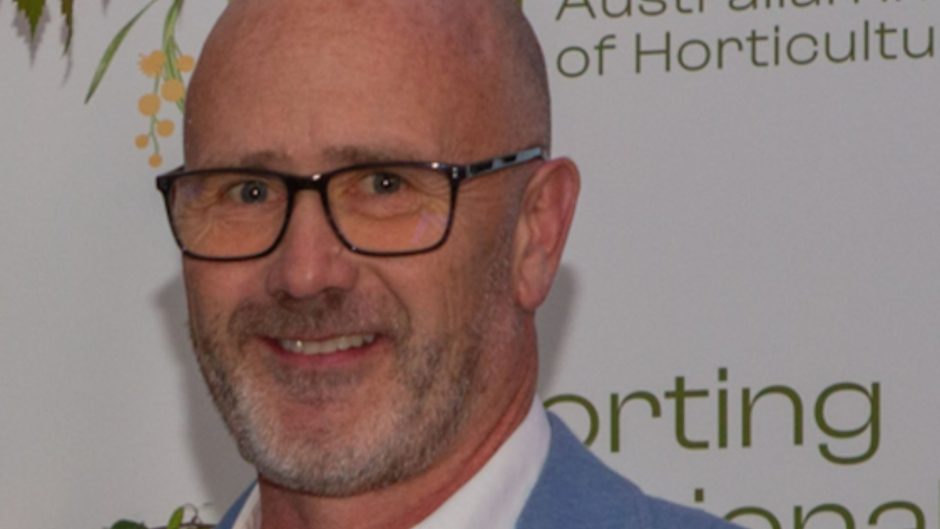 As climate change intensifies, the need for innovative solutions to fortify our cities against its impacts is paramount. Michael Casey, founder of Evergreen Infrastructure and expert in urban living, delves into the power of green infrastructure to address these challenges. 
Urgently addressing challenges related to urbanisation emphasises the need for innovative solutions to fortify cities in the face of climate change.
Elements such as parks, wetlands, trees, and green roofs mitigate flooding, improve air quality, and support biodiversity, creating more resilient urban landscapes.
Investments in urban tree planting and maintenance yield returns, including increased property values and improved community well-being, while green spaces positively impact mental health.
In an era of escalating climate change impacts, Australian urban landscapes face unprecedented challenges. As temperatures rise, extreme weather events become more frequent, and the urban heat island effect intensifies, the need for innovative solutions to adapt and fortify our cities is paramount. Green infrastructure, a strategic integration of natural elements within urban design, emerges as a potent tool to address these challenges and create resilient urban landscapes.
A green oasis amidst urbanisation
The ongoing process of urbanisation has brought undeniable benefits to Australia, yet it has also ushered in an array of environmental issues that demand our attention. Green infrastructure, encompassing features such as parks, wetlands, street trees, and green roofs, offers a multifaceted approach to urban resilience.
These elements mitigate flooding, enhance air quality, lower urban temperatures, and bolster biodiversity. Australian urban green spaces play a vital role in absorbing and storing carbon dioxide, contributing significantly to mitigating the effects of greenhouse gas emissions.
Numerous studies conducted across Australian cities have demonstrated that increasing urban tree canopy cover can lead to substantial reductions in ambient temperatures. For instance, a study in Sydney found that a 10% increase in tree canopy cover resulted in a 2.3°C reduction in peak summer temperatures, providing a valuable reprieve from the heat. This finding aligns with research from the Australian Conservation Foundation, which indicates that urban green spaces can mitigate the urban heat island effect by providing shading and reducing heat absorption.
Economic and societal benefits
The impact of green infrastructure extends beyond the ecological realm – it generates substantial economic and societal benefits as well. Research conducted by organisations such as the Australian Institute of Landscape Architects reveals that every dollar invested in urban tree planting and maintenance yields an average return of $3.40 in benefits to the community. These benefits encompass factors such as increased property values, reduced healthcare costs, and improved worker productivity.
Moreover, access to green spaces has profound effects on the well-being of urban Australians. Studies conducted by the University of Melbourne, amongst other research bodies in the RBG Nature for Health and Wellbeing Report, highlight the positive impact of green spaces on mental health and stress reduction. By integrating nature into our urban design, we foster a sense of connection to the environment, providing spaces for relaxation and recreation that nurture strong community bonds.
Championing climate adaptation
As climate change unfolds, Australian cities must transition from passive recipients of its impacts to active champions of adaptation. Green infrastructure offers a tangible pathway to climate resilience. For example, Melbourne, a leader in green space design, has implemented initiatives such as the Urban Forest Strategy, aimed at increasing tree canopy cover and enhancing urban greenery. This strategic approach combats the urban heat island effect and strengthens the city's capacity to withstand extreme weather events.
A study conducted by the University of Southern Queensland found that strategically designed green spaces, such as green roofs and permeable pavements, can significantly reduce stormwater runoff and enhance flood resilience. By allowing rainwater to be naturally absorbed and filtered, green infrastructure helps recharge groundwater supplies and prevents pollutants from entering water bodies, contributing to improved water quality and reduced flood risks.
The Australian Government's Department of the Environment and Energy further emphasises the importance of green infrastructure in enhancing urban resilience. Its research underscores the role of green spaces in mitigating flooding and reducing the impact of heatwaves, making cities more adaptable to the changing climate.
Enhancing biodiversity and community connection
Beyond its ecological and climate benefits, green infrastructure also plays a crucial role in enhancing biodiversity and fostering community connection. Research conducted by the Commonwealth Scientific and Industrial Research Organisation has shown that urban green spaces provide habitats for a diverse range of native plant and animal species. These pockets of nature create corridors for wildlife movement, promoting genetic diversity and contributing to healthier ecosystems.
Furthermore, the presence of green spaces enhances social cohesion and community well-being. A study conducted by the European Environment Agency found that neighborhoods with accessible green spaces report higher levels of community engagement and lower rates of social isolation. Green infrastructure serves as a natural gathering place, where residents can interact, engage in recreational activities, and form lasting connections.
Investing in a sustainable future
The benefits of green infrastructure extend beyond immediate gains, offering a pathway to a sustainable and resilient future for Australian cities. By investing in the strategic integration of natural elements into our urban environments, we can create places that thrive in the face of climate challenges, enhance community well-being, and contribute to a healthier planet.
Urban planners and policymakers across Australia must recognise that investing in green infrastructure is an investment in the future well-being of our cities and their residents. The time to act is now, as the effects of climate change continue to escalate.
By prioritising the development of green spaces, we not only mitigate environmental challenges but also create vibrant, sustainable, and resilient urban landscapes that can withstand the unpredictable forces of nature. The synergy between nature and urban life, exemplified through green infrastructure, holds the key to a brighter and more sustainable future for all Australians.
To realise the full potential of green infrastructure, collaboration among policymakers, urban planners, landscape architects, and communities is vital. With an innovative design guided by Australian research and community engagement, we can unlock the myriad of benefits that green spaces offer.
Australia's journey toward resilient urban landscapes begins now, with the strategic integration of green infrastructure into our cities. By uniting efforts, fostering innovative design, and embracing the vision of a greener future, we can build cities that stand as models of resilience, sustainability, and harmony with the natural world. The road to resilient urban landscapes is paved with green infrastructure – our path to a brighter and more sustainable future.
The opinions of guest authors are their own and do not necessarily represent those of SG Voice.