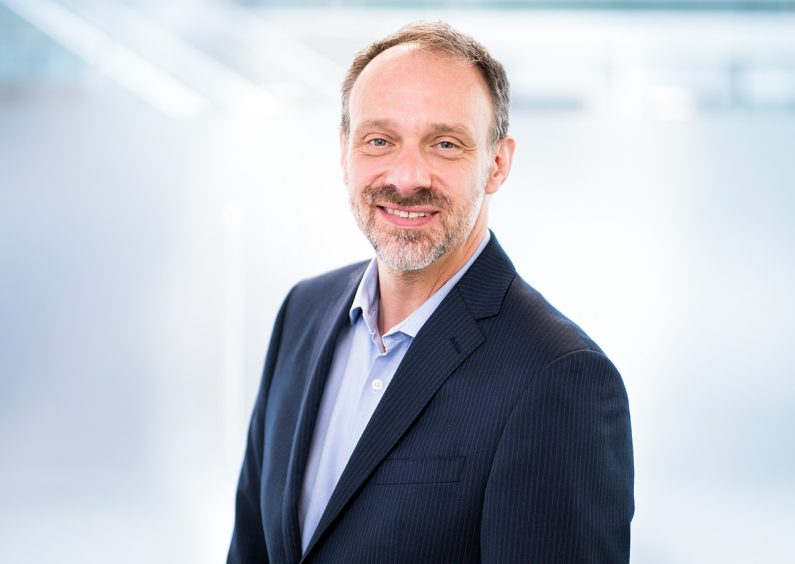 James Turck, chief technology officer at BeZero Carbon, explores how artificial intelligence can be used to enhance the work of the voluntary carbon market (VCM).
One area

we

 can't afford to ignore is how 

AI

 can help 

in

 our urgent 

fight

 

against

 

climate

 

change

. 

The technology

can help scientists navigate how to finance

the

 

climate

transition and will support scaling a transparent voluntary carbon market. 
Although 

AI

 should never detract from a human-led and science-based approach to tackling 

the

 

climate

 transition, generative 

AI

 and machine learning can be harnessed to complement project-level analysis to scale 

in

vestment 

in

 impactful projects. 
The AI Safety Summit kicks off today and the UK is firmly gearing up to plant its flag in the ground as a global leader in AI, and in turn reap the potential £400 billion boost this technology offers our economy. So far, rhetoric has focussed on how AI can bring about a technological revolution capable of transforming every facet of our society in areas like drug discovery, cancer diagnosis, transport systems and public services.
One area however that's yet to be fully acknowledged is how AI can help in our urgent fight to limit global warming to 1.5°C and mitigate the devastating impact of climate change.
AI

can help navigate how to finance

the

 

climate

 transition

AI will be an essential driving force which helps scientists to navigate one of the most thorny issues of the climate transition – where the money to finance it is going to come from. According to the IPCC, even under the most ambitious modelling predictions we're not reducing emissions rapidly enough to limit global warming even to below 2°C. Governments alone cannot foot the bill, which is where the VCM comes in. The VCM allows businesses to channel private capital towards impactful projects which remove, or avoid, carbon.

Undeniably this market has had a challenging few years, with increasing scrutiny over carbon credit quality and efficacy. Rating agencies like the company I work for, BeZero Carbon, are combating this by providing a risk-based approach to help investors understand carbon credit quality. This in turn will help businesses invest in the environment with confidence and unlock immense quantities of private sector capital. AI is already being used to make an effective VCM a reality.

One of the biggest issues preventing greater understanding of the quality of carbon credits is data, which is currently far too unstandardised. This is partly due to the breadth and diversity of carbon credit projects all over the world.

Some projects, for example, may claim to avoid carbon by promoting the use of clean cookstoves. Others may focus on the protection of rainforests in Brazil, or on turning biomass into biochar which can store carbon. Understandably, all of these projects will have different methodologies to calculate the amount of carbon they remove.
Generative 
AI

 can standardise unstructured project data

It's here that generative AI can be truly transformative, helping scientists create standardised data from the swathes of unstructured documents. For large language models,  carbon credits and monitoring reports present a relatively manageable size of dataset but with challenging complexity.

The recent advances in Gen AI, however, could create a corpus of standardised data to boost understanding of carbon credit efficacy, and bring greater transparency to this burgeoning market.
Machine learning should be embraced to understand 
climate

 impact

Machine learning algorithms which can predict future changes to our planet also should be embraced to mitigate the impact of climate change. At BeZero, we rate carbon credits which are already on the market, as well as projects which have not yet begun issuing credits.

Our approach is rightly human-led – with our scientists owning and developing ratings to ensure the quality of analysis. Machine learning works in tandem to enhance and support this work, using algorithms to assess how ecosystems are evolving over time and how much carbon they could store in the future, for example.

Other algorithms help us assess the impact of extreme weather events such as drought or fire which could, for example, impact a forest's ability to store carbon. This all contributes to vital assessments of how effective certain projects may be.

Of course, AI is not a silver bullet which can halt climate change in its tracks. Companies using AI always must be conscious of the energy intensity of the computer required to run simulations, though we do continue to see leaps forward in compute efficiency as the industry leaders seek to make their models more accessible.

In spite of this, AI remains one of the most effective technologies we have to help accelerate our journey to net zero.  With the devastating effects of climate change impacting people all over the world, and only set to worsen over time, we need to embrace any technology which can speed and scale up international climate finance – AI, in conjunction with carbon ratings, will do this.

The opinions of guest authors are their own and do not necessarily represent those of SG Voice.