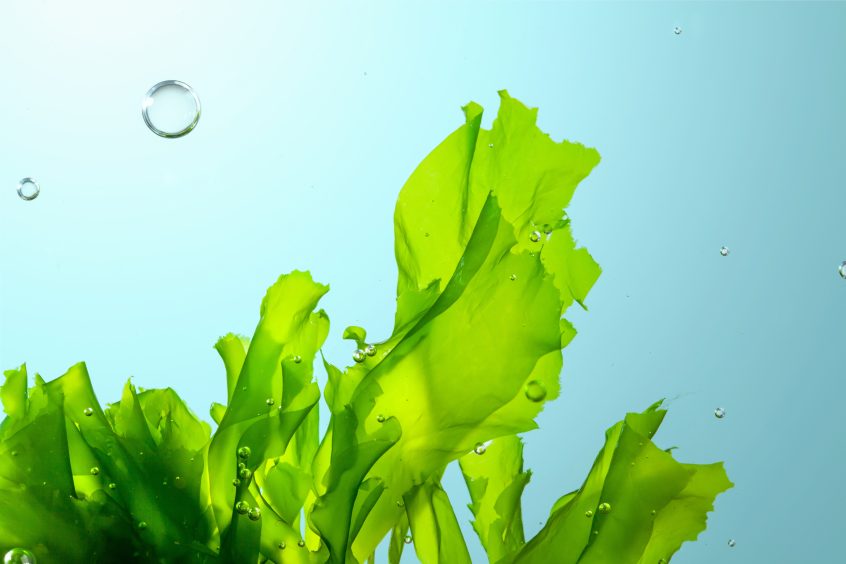 In this weekly roundup, we explore the latest technological trends, from digital disruption to sustainable seaweed solutions.
Digital disruption unlocks data-driven solutions
Digital technologies are expected to play a critical role in building a more sustainable future, largely through the collection, analysis and interpretation of data. Currently, the UN Environment Programme warns that there is simply not enough data to assess global progress or adequately prepare for impending crises. 
Fortunately, disruptive startups and innovative companies are ready to step up to the challenge. 
Within the past week, Kausal has raised €880,000 for its urban planning and monitoring software. The Finnish startup is currently partnering with more than 40 cities and local authorities, helping them to develop, coordinate and assess a range of sustainability projects including waste reduction, biodiversity preservation and the reduction of carbon emissions. 
Finnish innovation strikes once again, with Kuva Space having secured €16.6 million to further its product development and expand internationally. The company has developed a patented hyperspectral camera that can be installed on commercial satellites and sent into space to determine the condition of almost any Earthly material.
From vegetation to biodiversity, algal blooms to soil conditions, the camera captures distinguishable images that can then be analysed by Kuva's artificial intelligence platform. The data is translated into actionable insights, helping the company's customers to monitor their environmental impact, forecast any changes, implement necessary safeguards and consider potential improvements. 
Also relying on satellites, India's Fortune Rice Ltd. has entered into a strategic collaboration with Arya. Under the agreement, Arya will use its satellite surveillance technology and artificial intelligence to monitor at least 2,000 acres of Fortune's farmland. 
Transforming global agriculture with bio-solutions
The biotechnology boom shows no signs of stopping, with a series of new announcements made within the past week. Once again, the food and agricultural sector appears to be particularly ripe for disruption. 
Bioomix, for example, has raised €6.3 million in an investment round led by West Hill Capital and joined by several newcomers as well as previous backers. Using its proprietary MicrobeTRAP, Bioomix identifies promising microbes that can then be cultivated on a feedstock of organic waste and turned into sustainable agricultural treatments. 
In a similar vein, Groundwork BioAg has launched its Rootella Carbon programme, enabling participating farmers to generate carbon credits by using its Rootella inoculants. The range incorporates mycorrhizal fungi to sequester up to four tons of carbon dioxide per year on the average acre of cropland. With the launch of its Verra-approved credit programme, the company hopes to incentivise the adoption of its solution. 
Elsewhere in the world, Origin Agritech (NASDAQ: SEED) has developed a new gene-editing technique that shortens the traditional back-crossing process from up to five years to being achievable within just 12 months. The company unveiled its novel technique alongside its creation of a modified corn variety that uses nitrogen more efficiently, increasing its yield while reducing the need for expensive and environmentally damaging fertilisers.  
Triplebar has raised $20 million for its innovative biological screening platform, used to discover, develop and manufacture alternative proteins and drug candidates. Already, the Hyper-Throughput platform has been used to manufacture affordable animal proteins with a minimal environmental footprint compared to traditional livestock. With its latest investment, the Californian startup will continue to scale its production, supported by its lengthening list of commercial partners. 
Cambrium has secured €8 million for a similar platform that uses machine learning to identify molecules that can replace the petrochemicals and unethical animal ingredients found in many everyday goods. The fresh round of funding will help it to build on its early success, commercialising its sustainable collagen ingredient and accelerating its development of additional products. 
Scaling the use of an unlikely resource
Within the burgeoning biotech industry, algae have emerged as a somewhat unexpected resource. Different species of both macro and microalgae have demonstrated their use in applications including novel biomaterials, biofuels, food products, livestock feed and environmental remediation.  
In the past week alone, Origin by Ocean has teamed up with AFRY to construct an industrial scale facility in its home country of Finland. The plant will be used to refine invasive seaweed and other algal species into a wide range of bio-ingredients. 
Also scaling up its production, Provectus Algae has commissioned a demonstration plant for its algal feed additives. The Australian startup has developed a Precision Photosynthesis platform that enables it to produce both macro and microalgae from anywhere in the world, capturing carbon dioxide during the natural growth process. Its new facility will focus specifically on a species known as Asparagopsis, which will be made into animal feed that reduces the methane emissions of ruminant livestock.  
Notpla, meanwhile, has had its seaweed-derived packaging officially certified as being 100% plastic-free under the strict criteria of the Dutch Government. As the first solution to pass the stringent assessment, the startup has formed a strategic partnership with Conpax to distribute its product throughout the Netherlands.