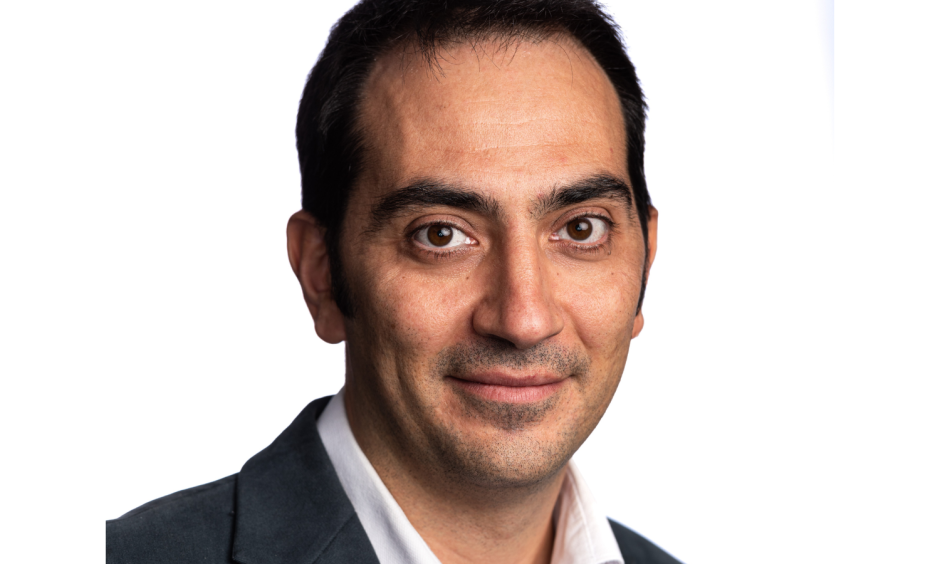 The energy sector increasingly leverages data capture and analysis to inform and measure progress on the transition and to enhance ESG reporting capabilities, writes Massimo Valsania, VP engineering at services company EthosEnergy.
Most companies still rely on manual ESG reporting, showcasing a demand for streamlined processes. 
ESG reporting both encourages and benefits the shift across the energy asset lifecycle towards an increasingly circular economy. 
Lifecycle assessment (LCA) tools are an important part of the data solutions available as part of a wider ESG approach, resulting in up to 40% reduction in carbon impacts from a specific project. 
The pace of the global energy transition has placed additional and increasing pressure on companies worldwide to report meaningful, verifiable and independent data on ESG metrics whether environmental, social or governance.  
Sincere and sometimes lofty ambitions – distant targets, long-term roadmaps and evolving strategies – have traditionally been based on what sometimes amounts to little more than guesswork, rules of thumb and the 'gut feelings' of industry old hands.  
In fact, a recent survey of 200 chief data officers by Informatica found that in some ways best practice remains undefined, with 90% of those replying still relying on manual processes to calculate ESG scores.  
Data insights, including the power of carbon calculation software and similar tools, can bridge the gap between the appetite to make a significant change and the methods by which sustainability is reported, unlocking the potential of the industry to deliver.  
Companies including EthosEnergy believe that moving the dial towards net zero will require more than goodwill. It must also focus on the quantification of the impact of actions – large and small – and on empowering the choices that can make the biggest difference in our shared energy transition journey.  
Essential viewing
ESG, particularly as it applies to the energy sector, has evolved significantly in the last decade. It has progressed from a 'nice to have' to an essential, and from a series of largely ad hoc and, sometimes, vanity metrics to an increasingly comprehensive reflection of real-world impacts.  
At its best, ESG in the context of energy not only provides an accurate baseline picture in time – a map of where a company sits in its carbon journey from point A to point B – but also ensures proper disclosure on issues including regulatory compliance, risk mitigation, emission profiles and more.  
Furthermore, results can lead directly to positive change: increasing value creation with access to new markets, through cost reductions and increased efficiency, through reductions in intervention and downtime, and via improvements across operations, maintenance and decommissioning.   
Compliance also, increasingly, provides a reputational boost not only among investors and shareholders but also among the wider workforce. An energy company with its ESG house in order is more attractive to employees entering the industry, those considering the next steps and those seeking to make the biggest impact in the transition landscape. 
Nitty-gritty
At a nuts and bolts level, ESG encourages and benefits the shift across the energy asset lifecycle towards an increasingly circular economy. This involves shared assessment among operators, suppliers and customers and results in boosted efficiencies and reduced impacts.  
Changes are focused on doing more with less: think repairing rather than replacing, extending through innovation instead of decommissioning, better performance from legacy infrastructure on existing oil fields, redeployment and repurposing in place of newbuild.  
This is not always straightforward, however. It is crucial, from both an ESG and business perspective, to map the full range of impacts from intended changes, to have complete visibility of the options available and to anticipate the longer-term results of decisions taken today.  
Data underpins the process, providing the watertight numbers that move away from vanity metrics toward proof of work and proof of change – not only demonstrating the impact of industrial activity on the environment, but highlighting the tangible business benefits and areas for operational and cost efficiencies.  
Tools of the trade
Lifecycle assessment (LCA) tools, including EthosEnergy's EcoView, are an important part of the data solutions available as part of a wider ESG approach.  
 When applied to gas turbine rotors, for example, our tools enable the customer to fully understand the footprint of a crucial component in the energy value chain – from global warming potential to acidification, water consumption, abiotic resource consumption, ozone depletion and water eutrophication. 
And by providing full visibility on the costs and benefits of potential alternatives – including manufacture, transport, operation and end of life – the LCA draws a crystal-clear picture of the extended lifecycle impact of a refurbished rotor in comparison to a newly-supplied component.   
Conclusions can then be drawn based on a full array of data: carbon emissions, investment criteria, future-proofing and decommissioning. The related ESG reporting can be quantified with confidence, independently verified and, above all, trusted. 
 The specific impact, impossible without the leverage of hard data expertly applied, is an up to 40% reduction in carbon impacts from a specific project – which, when extrapolated to the global gas turbine fleet, is beyond significant. It is also, in ESG terms, what we are all aiming to achieve.
Making a difference
The interface between ESG and data insight can unlock the full potential of industrial transformation and represents a sweet spot for the industry – crystal-clear visibility on critical plant to sectors including power generation, oil and gas and industrial power. 
Innovations including lifecycle assessment tools such as EcoView are central to that vision: a certifiable metric that paves the way for forward planning across a range of energy transition participants, replacing uncertainty and estimation around emissions and investments with demonstrable sustainability. 
And as ESG moves towards increased standardisation, as regulatory barriers become higher and more vigorous, and investors focus in ever greater numbers on energy transition leaders rather than late adopters – this is the moment when more insight and more transparency will pay huge dividends. 
The example of gas turbine rotors is apt: EcoView combines academic rigour and operational expertise to provide the emissions and financial insight necessary to make informed, sustainable decision about rotor lifetime extensions. The latter, as measured by our LCA, offers an alternative to newbuilt replacement, creating carbon and abiotic depletion savings, with less downtime and realistic alternatives to decommissioning. 
The direction of travel on ESG has been clear for many years. Having the tools to properly reflect the choices to be made and the results to be achieved, along with the reporting that will clearly explain the scale and scope benefits, is the crucial next step that EthosEnergy and others are working to make a reality. 
The opinions of guest authors are their own and do not necessarily represent those of SG Voice.