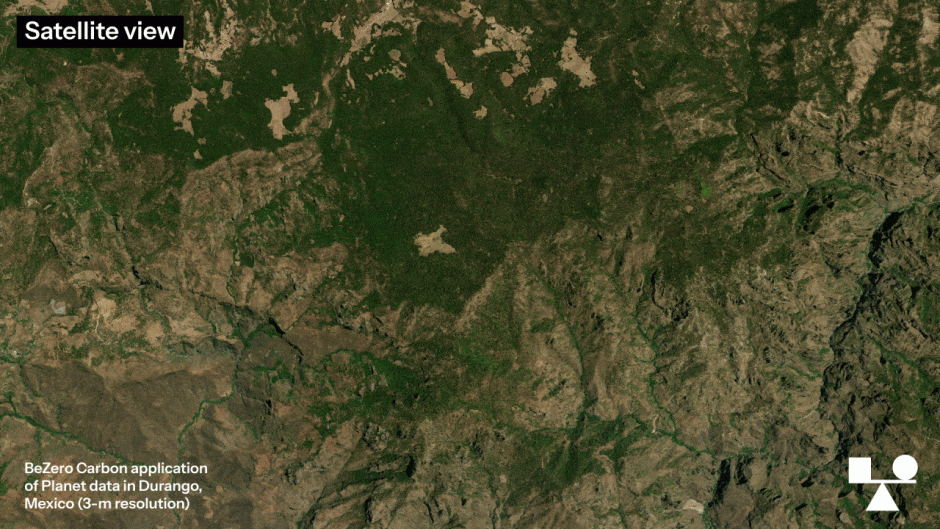 BeZero Carbon, a ratings agency for the voluntary carbon market (VCM) has partnered with satellite services provider Planet Labs PBC (NYSE:PL).
BeZero Carbon has teamed up with Earth observation provider Planet Labs to access its dataset and share it with its customers.
The ability of forests to capture carbon is complex to estimate and accurate monitoring is essential for tracking changes in forest area, canopy cover and carbon stocks.
Robust monitoring is also considered as an enabler for the market to grow and build integrity.
London-based BeZero, which is already using satellite data from NASA and the European Space Agency, said it is the first carbon ratings agency to strike a satellite partnership of this scale.
Dr Phil Platts, director of geospatial and earth observation at BeZero, said: "Planet's data complement and enhance our methodologies and analysis, and support our work in providing world-leading ratings to help customers make informed decisions about their carbon credit investments and impact claims."
What does the partnership entail?
BeZero scientists and customers will gain access to Planet's Forest Carbon Planetary Variable datasets, which provide insights into forest change and carbon capture at an individual tree level. Customers will also be able to access commercial satellite imagery and derived forest metrics for any carbon credit project rated on BeZero's platform, which is intended to improve the understanding of how likely a credit will deliver on its environmental claims. 
The ratings agency's clients will be able to view changes to carbon stocks, tree height, and canopy cover with high frequency, while the additional data provided by Planet satellites will supplement BeZero's existing ratings analysis and enhance their geospatial techniques.
Alternative solutions to traditional high-fidelity forest carbon estimates
The news comes hot on the heels of Planet's release of its Forest Carbon Diligence data product, a 30-metre historical time series of forest carbon, as well as tree height and cover. The US company also plans to launch a global three-metre resolution Forest Carbon Monitoring product in 2024.
The two products are intended to address the challenges associated with traditional high-fidelity forest carbon estimates, such as those derived from field inventories or airborne lidar campaigns, which can be costly and impractical to scale globally. Planet said that its solutions bring improvements in terms of resolution, accuracy, frequency, and scalability. 
The ability of forests to capture carbon is intricate to estimate and accurate monitoring is essential for tracking changes in forest area, canopy cover and carbon stocks. According to BeZero, Planet's technologies are setting "new standards" in remote sensing solutions for monitoring purposes. 
Improving trust in the VCM
The need to demonstrate integrity is one of the VCM's major challenges currently, as the markets have been rocked by a spate of scandals that have dented public trust. This drop in credibility is slowing down the expansion of the VCM, which is currently valued at $2 billion and is expected to reach $10-40 billion by 2030. Investment, however, needs to be scaled rapidly to enable the market to make its contributions to global climate and sustainable development goals.
Rebuilding integrity involves accurate calculations of carbon stocks as part of the monitoring, reporting and verification (MRV) process. The three steps measure the amount of emissions reduced by a mitigation activity, such as afforestation projects, and report these findings to an accredited third party, which can then verify the report so that the results can be certified and carbon credits can be issued.
These are not only essential to comply with carbon accounting requirements, but also to enable transparent communication to stakeholders. Indeed, robust MRV is considered a 'market shaper', or an intervention to address failures that are preventing the market from growing. According to Boston Consulting Group, over 90% of buyers rank MRV as a major factor in purchase decisions to ensure they can defend their credits from greenwashing accusations. 
SGV TAKE
The VCM is a valuable tool in achieving global climate goals and the ongoing scrutiny is an opportunity to drive improvements, rather than shutting down the market altogether. Technological advances, such as satellite data collection, should be harnessed to rebuild trust and integrity. BeZero's partnership with Planet provides an example of how to advance monitoring techniques, which contributes to driving the expansion of the VCM.