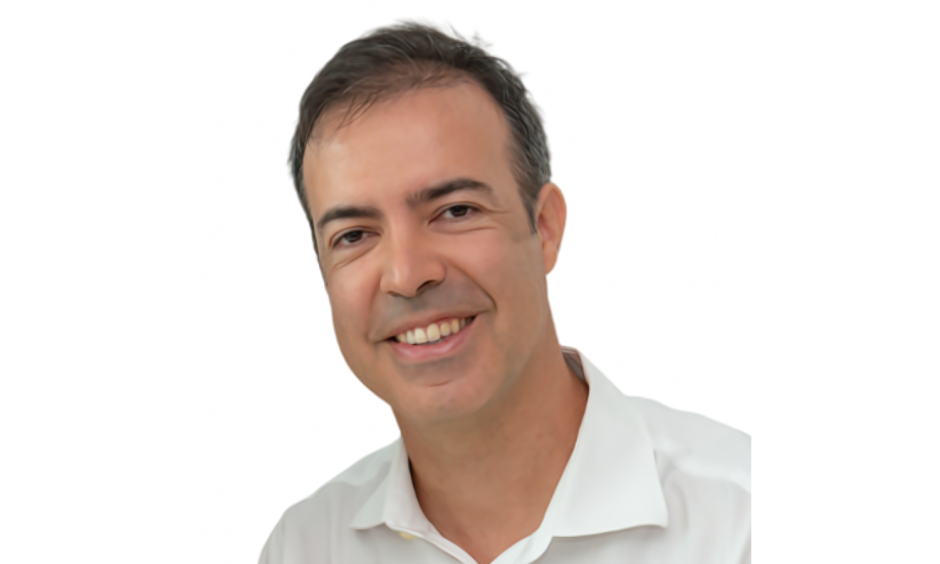 Rodrigo Fernandes, Ph.D., director of ES(D)G – Empowering Sustainability Development Goals at Bentley Systems, explores the role artificial intelligence (AI) plays in addressing climate change and its use in infrastructure. 
AI can be used across the infrastructure lifecycle to reduce an asset's carbon footprint and meet sustainable development goals.
In infrastructure, it can accelerate decarbonization efforts, improve the safety of structures, increase the efficiency of their workforce, reduce risk and waste, and, perhaps most importantly, identify and solve problems before they become a reality.
As we seek to improve the health of the planet and the quality of life of people everywhere, we must reduce infrastructure's contribution to climate change by exploring and investing in sustainability. 
When we think about AI and its far-reaching effects on the world, a tree's health might not be the first thing that comes to mind. But in the desert community of Mendoza, Argentina, city officials are using AI to monitor the health of one million trees that shade its streets and parks and clean the air of carbon dioxide.     
Considered vital green infrastructure, trees are the most powerful solution to manage heat waves and mitigate heat islands in cities. In Mendoza, as the trees grow, they require regular maintenance to ensure the city's sidewalks are walkable for the 1.2 million people who live there.    
The city worked with a local tech company to create a digital twin of Mendoza's green infrastructure using mobile mapping technology. Employing advanced AI techniques, mobile mapping technology recreates realistic 3D scenes based on a collection of 2D images. The high-quality tree modeling and feature extraction of Mendoza's trees can be continuously updated in the city's digital twin to regularly monitor tree health.     
This interesting intersection of trees and technology is one of many ways that AI and digital twins are working to make infrastructure better and more resilient.   And it cannot happen soon enough.    
As average global temperatures rise, the world's infrastructure is met with intensifying impacts of climate change. From the extreme heat and cold that strain our electric grids, to devastating storms and floods that erode our roads and highways, the world can benefit from the potential and power of AI for maintaining and operating critical infrastructure, such as dams, bridges, and utilities.    
A powerful partner
AI and its subset, machine learning, is far from new. Since its introduction in the 1950s, AI has helped scientists and engineers increase efficiency and solve problems. What started as simple tasks has evolved into automating broader tasks, enhancing decision-making, and helping to pioneer advancements in a variety of industries, including infrastructure. In this way, AI – leveraged by digital twins – has become an essential, powerful partner in moving toward infrastructure intelligence. 
 While today's headlines focus on the unbridled societal implications of generative AI and ChatGPT, infrastructure is applying AI to digital twins of dams, bridges, and utilities for deeper data analysis to better understand operations and make informed decisions around water and energy conservation, reducing carbon, increasing safety, and improving maintenance.    
These advancements are critical components of infrastructure intelligence, contributing to the paradigm shift in how infrastructure systems are designed, constructed, operated, and maintained. By harnessing the power of data and AI, infrastructure intelligence offers the potential to create more resilient, efficient, and sustainable infrastructure networks that can meet the evolving needs of communities and societies while minimizing environmental impact.   
Conserving energy and water 
As the world looks for ways to protect and preserve dwindling resources, AI is now being used to analyze historical data on energy usage to predict demand and control systems, ensuring energy availability and reducing energy waste.       
In Finland, for example, Bentley's partner Silo AI leveraged AI and digital twins to reduce energy spending on Helsinki's district heating system. The solution brought all information (including data on heating supply, water supply, and pipeline age, type, and condition) into a single digital platform to analyze and visualize water pipeline health using an intuitive user interface.
Powered by Bentley's iTwin Platform, the solution is helping owner-operators prioritize maintenance activities where leaks are likely to occur. Helsinki's system has significantly improved energy efficiency and decreased fuel consumption, lowering pipeline temperatures by 3°C while supplying the same level of heat to residents.  
This solution is just part of a successful sustainability equation. There is still much more work to be done to address water scarcity. AI and digital twins are at the forefront of helping utilities deliver on their sustainability goals to create efficient, safe systems that will serve their communities for years to come.  
According to the UN 2023 World Water Development Report, "the global urban population facing water scarcity is projected to potentially double from 930 million in 2016 to between 1.7 and 2.4 billion people in 2050". Using AI, early detection of water leaks can not only prevent waste over time, but can also warn operators of possible infrastructure failure, such as a burst pipe, that can affect entire communities. 
In Brazil, one of the country's largest private water and sanitation companies, AEGEA, wanted to improve the quality of water services and asset management in Manaus, the capital and largest city in Amazonas. The utility initiated a pilot project in the district-metered area of Sao Jorge, which serves 10,000 customers, to optimize operational activities and prevent pipe bursts.  
As part of the project, strategically placed sensors relayed important data – such as valve operational status, tank level, and input flow – for each district-metered area. Bentley's OpenFlows WaterSight digital twin solution combined GIS, hydraulic modeling, and all the sensor data, both historical and live. The utility then used AI to detect anomalies in those data patterns, which led to early warning and detection of water leakages. By preventing leaks, the utility not only saves water but also the energy that might have been used to pump any leaking water.  
OpenFlows WaterSight can also provide insights into water pump performances and energy management capabilities, evaluating individual or total pump station performances, determining best operation points, and quantifying real-time and historic energy footprint, associated costs, and energy efficiency.  
Smarter, safer inspections
Just as AI can pick up anomalies in water systems data, it can also be used to spot physical defects in other critical infrastructure such as dams. In San Diego, operators of the Murray Dam are leveraging AI to automatically detect defects such as cracks or spalling to support inspection tasks.     
Dams are complex structures that present several inspection challenges, with certain areas of the dam difficult or impossible to reach by manned rope access. To address this challenge, the inspection team used drone technology and iTwin Capture Modeler (formerly ContextCapture) to develop a high-resolution photographic record of the condition of the dam, then created a digital twin of the dam using the imagery and georeferenced 3D models.     
And here is where AI comes in: the inspection team then ran data from the drone flights through AI crack detection software to identify and catalog possible defects in the structure and gain insight on repair decisions. Inspectors are now able to perform some of their work entirely off-site, which reduces the overall risk associated with dam inspections.    
Overall, a digital twin can be valuable for reducing human error. By using multiple data capture methods, integrating the data into a "single view of truth," and using artificial intelligence and machine learning, a digital twin can help to ensure that the data is accurate and that potential problems are identified early.   
Counting carbon
According to the UNOPS report, Infrastructure for Climate Action, infrastructure is responsible for 79% of total greenhouse gas emissions and 88% of all adaptation costs.  The task of decarbonizing infrastructure has become critical.   
To meet this challenge, advanced carbon assessment technology can tell the whole "carbon story" of an infrastructure project and asset. Owner-operators and their supply chains can now visualize, analyze, manage, and share infrastructure digital twin data, sourced from various systems.   
This rapid generation of carbon insights can help facilitate timely and valuable discussions, feedback loops, and iterative improvements, leading to a significant acceleration of decarbonization efforts across various infrastructure projects, sectors, and geographic regions.   
Moving forward, automating this workflow will open the door to applying AI-powered carbon 'optioneering'. for instance, generating a group of carbon-optimal design solutions to be presented to the user, based on user-defined constraints. AI will be able to suggest how to reduce the carbon footprint on a construction project or infrastructure asset, recommend design changes to improve sustainability or identify ways to reduce risk.   
Team player
The saying goes, many hands make light work, and as digital twins team up with AI, the combination can help mitigate the current talent shortage – particularly around sustainability and environmental engineering roles.     
With growing pressure to reduce carbon and meet sustainability goals set forth by the Paris Agreement, leveraging technology that helps workers tackle lower-value activities is critical so that they can focus on the higher-value ones. AI can help infrastructure professionals by augmenting the productivity of designers, engineers, construction teams, and operators.   
 While the clock ticks toward the 2030 goal to reduce the world's carbon emissions by 45%, digital twins, leveraging AI, will assist infrastructure professionals by increasing the number of projects they can handle, thereby accelerating and optimizing decarbonized infrastructure.    
Next move 
AI has come a long way from playing a simple game of chess. By introducing AI into the equation, infrastructure professionals will continue to accelerate decarbonization efforts, improve the safety of structures, increase the efficiency of their workforce, reduce risk and waste, and, perhaps most importantly, identify and solve problems before they become a reality.  
AI, digital twins, and infrastructure intelligence have become interconnected components of a holistic approach to managing and optimizing critical infrastructure systems. By enhancing the power of digital twins with AI and predictive analysis for informed decision-making, infrastructure intelligence is the next logical move for building and operating safer, more sustainable, and resilient infrastructure. 
The opinions of guest authors are their own and do not necessarily represent those of SG Voice.