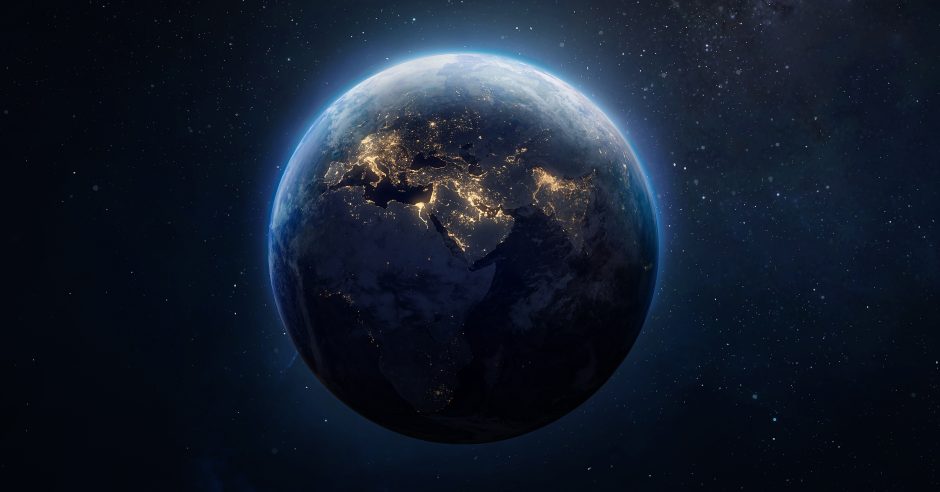 With COP28 fast approaching, we explore the latest trends in sustainable innovation and disruptive technology.
Scaling the production of biomaterials
As countries and companies around the world have increasingly turned their focus to sustainability, there has been a rapid shift in the demand for biological solutions. The global market for synthetic biology is now expected to be worth up to $300 billion by 2040, with McKinsey estimating that around 60% of the items we consume could one day be produced through cellular processes.   
In the past week alone, Built by Nature has announced its plans to award €500,000 for the development of innovative bio-based construction materials. Recognising the need to reduce the carbon emissions embodied by buildings, the prize will be broken down into €250,000 for the grand winner and €50,000 each for three runner ups. The final €100,000 will be awarded to promising projects at the discretion of the five prestigious judges. 
The LYCRA Company, meanwhile, has launched a new fibre under its EcoMade range. Made from a combination of biomaterials and recycled polymers, the LYCRA FiT 400 is specifically designed for knitted products. Under specific conditions, it can be fully recycled, earning it its eco-credentials. 
Elsewhere in the world, 2M Group has partnered with Xampla, a biotech startup spun out of Cambridge. Xampla will make use of 2M's manufacturing facilities to scale up the production of its Morro materials, including edible sachets and soluble film. The biodegradable materials provide a drop-in replacement for single-use plastics, made entirely from plants. 
Plastic negotiations spark a wave of disruptive solutions
Xampla's partnership with 2M Group has coincided nicely with the third round of negotiations on the development of a global treaty on plastics. If all goes to plan, a legally binding agreement will be introduced by the end of 2024, introducing stringent regulations on the production, consumption and disposal of plastics. 
The timeliness of the moment has not gone unnoticed. Within the past week, several market disruptors have made themselves known. 
Refilled, for example, has announced the closure of a AUD$1.3 million fundraising round. Led by Melt Ventures, the investment will be used to manufacture 100 bottle refilling facilities. The Australian startup provides more than a conventional water fountain, with its Refiller stations offering both still and sparkling drinks with various flavours and boosters. 
In a similar vein, Le Fourgon has raised €10 million to revive the practice of returning and reusing glass bottles. Using electric delivery vehicles with zero charges for shipping, the company distributes refillable bottles and containers of beverages, soups, cleaning products and snacks. The glass containers are then collected and reused up to 40 times over. Already, its circular model has reportedly prevented the use of more than 300 tons of single-use plastics. 
Canada's PlasCred has come up with an altogether different approach. Using its proprietary technology, the company upcycles plastic waste into saleable products including carbon black, a sulphur-free condensate and various aromatics. Recognising the value of its solution, PlasCred has now succeeded in registering its 'plastic credits' with Verra, the world's largest standards setter for credit-based mechanisms that translate into reductions of greenhouse gas. 
Capturing the value of carbon
With the latest round of plastic negotiations concluded, world leaders have little time to rest before COP28. On the 30th November, delegates will begin their two weeks of discussions on how to tackle the climate crisis and prevent global temperatures from rising by more than 1.5°C above pre-industrial levels. 
In order to meet international goals, up to 10 billion tons of carbon will have to be removed every year from 2050. Currently, however, only 0.1% of global carbon emissions are being captured. Even if the current pipeline of projects is realised, carbon capture capacity in 2030 would account for just 0.6% of today's emissions. 
This shortfall is primarily due to the struggle of commercialising existing technologies. From high upfront costs to the need for investment in suitable infrastructure, even the most innovative of solutions have struggled to get off the ground. 
Fortunately, disruptive startups and entrepreneurs continue to step up to the challenge. This past week has been no exception.  
In the US, Graphyte has announced its development of a 'Carbon Casting' technology that promises to permanently sequester carbon dioxide for less than $100 per ton. Elsewhere in the world, Bio-Logical has raised $1 million in seed funding for its conversion of agricultural waste into carbon-sequestering biochar that can be used in organic fertiliser. 
Others have developed novel techniques for converting carbon into revenue generators. Solar Foods has just secured €8 million investment for its transformation of carbon into a nutritious ingredient. OCOchem, meanwhile, has secured $5 million in seed funding to upcycle captured emissions into a range of chemicals fuels and materials.