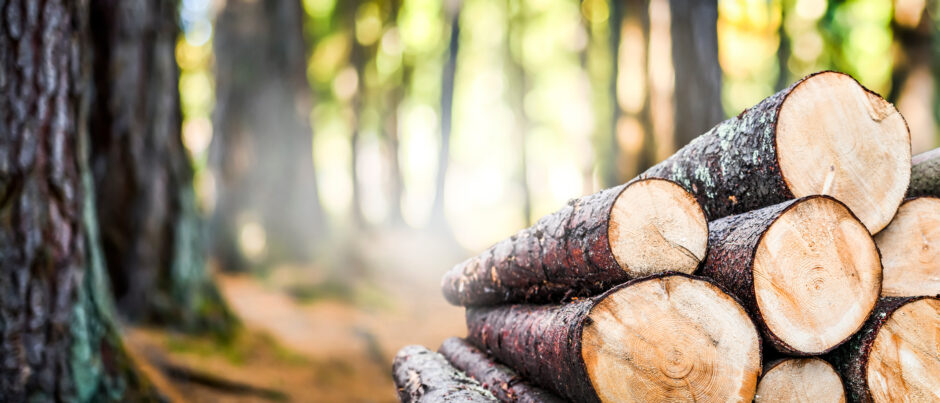 It's time for the second episode of Evergreencast, a two-part series exploring the opportunities of sustainable forestry. Brought to you by Sustainable Growth Voice, in paid partnership with Tilhill and Scottish Woodlands.
Listen to the full episode

This episode brings SG Voice's Heather Dinwoodie into discussion with Simon Oldham, Technical Head at Scottish Woodlands and David McCulloch, Head of CarbonStore at Tilhill.
Transforming the economics of woodland creation
Diving straight in, David introduces the UK's Woodland Carbon Code and explains its function in transforming the economics of woodland creation. Essentially, the Code sets up a system whereby farmers and landowners can begin to profit from carbon sequestration almost as soon as their upfront investment is made.
Of course, this does raise some challenges, as carbon credits can only be granted for woodland that is created for only one purpose. Simon worries that this narrow perspective may contradict the opportunity of timber production, pitting one against the other rather than gaining the benefits of each.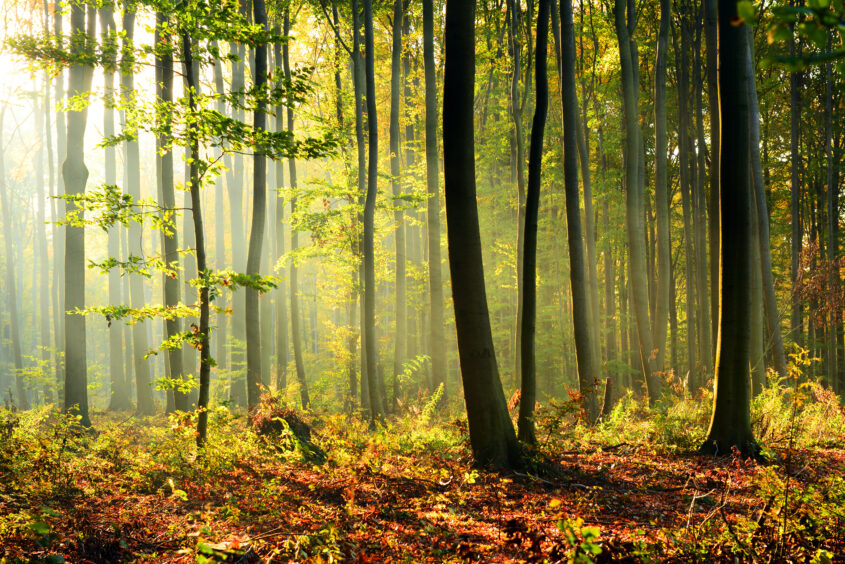 Rebuilding our woodland culture
This leads to an insightful discussion on how the UK has traditionally made use of its land. The panel reflects on Britain's history of warfare, industrialisation and agricultural expansion, and how our past may not be so distant.
Indeed, the gradual depletion of our forests over time has left many of us with the belief that forestry is simply not what we do. Similarly, many of our farming communities are steeped in the heritage of previous generations.
It will not be easy to change these traditions and rebuild our woodland culture, but both Simon and David are quick to point out that boundaries can always be blurred. There is no reason to suggest that we cannot continue to maximise the production of food while simultaneously using the land for additional social and ecological benefits.
In today's world, we would certainly be wise to do so. The UK Government is legally bound by its commitment to achieve net zero by 2050, and has also signed up to global targets for nature's protection.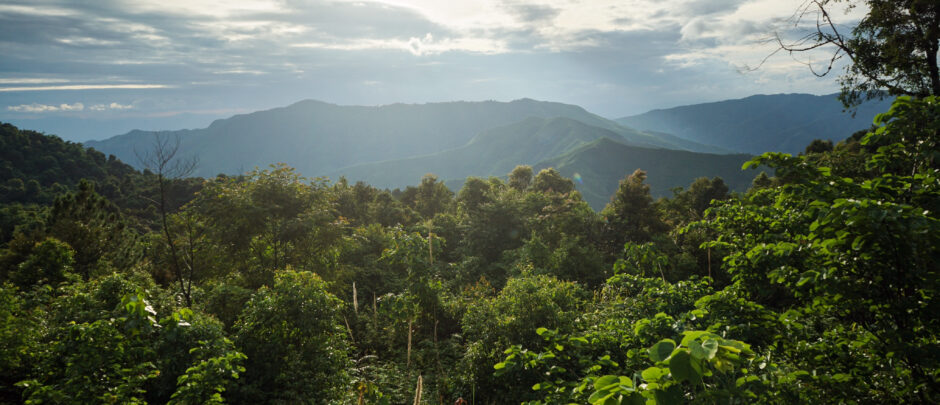 Bringing the roots together
If we are to balance our use of the land, then we must also balance a wide range of interests. Local communities must be onboard, but so must investors, developers, regulators and corporates.
Here too, there may be plenty of room for overlap. Carbon credits will undoubtedly play a role in the raising of private capital, but corporates and investors may also be interested in the benefits they can bring to local communities. Simon observes an unprecedented increase in forestry investment, whether it be attracted by the rising demand for sustainable timber or motivated by social and ecological values.
Of course, any reliance on carbon credits and private investment will always require some form of framework to ensure that the same standards are expected of everyone. This is where the Woodland Carbon Code comes into play, ensuring that the core principles of credible carbon credits are consistently met. Forestry itself is heavily regulated within the UK, providing strong foundations for appropriately channeled investment.
The conversation ends on a positive note, with David acknowledging a recent uptick in the number of investors and developers that are taking the time to consider social and environmental wellbeing. Our series winds up with an optimistic outlook for the future of sustainable forests.
You can find this episode of the Evergreencast podcast series on Apple Podcasts, Spotify, Google Podcasts and Amazon Music.