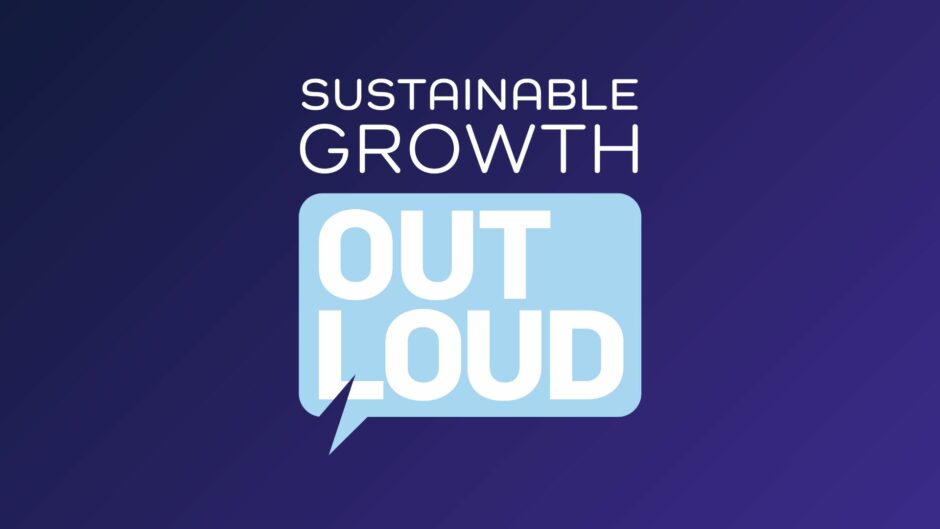 In this week's episode of SG Voice Out Loud, we discuss how California is drawing the battle lines in the fight against climate change, the potential costs of climate change to the fashion industry and a holistic new approach to understanding climate, sustainability and development.
Listen here

California draws the battle lines on climate
California has taken some drastic steps in the last few days, transforming the landscape of climate disclosure and raising the stakes of climate litigation. Governor Newsom announced plans to approve CA SB 253 – or the Climate Corporate Data Accountability Act. Once enforced, the Act will require the identification of the largest corporate polluters and supply chain emissions – changing Scope 3 disclosures from a signal of climate leadership to a basic requirement for any company doing more than $1 billion worth of business in the State.
With California being the worlds' fifth largest economy, this could have wide reaching implications for the trajectory of corporate climate risk disclosure and related impacts on the supply chain. Given that California will join the more than 35 jurisdictions that are already implementing such disclosures, it seems likely that mandatory climate risk reporting will soon be the norm. While it may only initially affect the largest corporations, the need for Scope 3 data will push the demand for measurement and reporting right up and down the supply chain.
And the State wasn't finished there – Attorney General Rob Bonta has filed a lawsuit against some of the world's largest fossil fuel companies, arguing that they have been engaged in a campaign of misinformation that has contributed to global climate change, leading to today's costly weather events. Now, California is looking for payback. While the case may yet be unsuccessful, it serves as a useful indication of how undermined science can emerge back onto the scene with new liabilities for those who dismissed it.
The fashion industry is set to experience direct hits from climate upheaval
There is a widening awareness of just how damaging the costs of climate change can be. As temperatures rise and extreme weather conditions become the new norm, physical disasters are accompanied by social and economic upheaval. For many sectors of business, this poses a significant threat. The $2.4 trillion global fashion industry, which employs around 300 million people worldwide, stands out among the crowd as being highly exposed to significant risks – and it's also one of the first that consumers look at when questioning corporate responsibilities.
Research from asset manager Schroders (LSE:SDR) and Cornell University's Global Labor Institute (GLI) has shown that four economies that rely on the production and export of apparel are at risk of losing $65 billion in earnings by the end of the decade, due to their increasing exposure to extreme heat and flooding. This is a small proportion of the overall costs, as it only refers to the losses of corporates.
For one of the companies in question, productivity costs were projected to reach around five per cent of the group's annual operating profits, due to disruptions in just two of Vietnam and Cambodia's cities. According to the research, most companies have focused on emissions, water usage, and recycled fabrics, paying little to no attention to the need for adaptation measures. Given that the 2022 floods in Pakistan were estimated to have an impact of around $40 billion, it's clear that a rethink is needed.
Planetary Guardians set out a new framework for measuring and managing risk
The framework for that rethink was provided during New York Climate Week, when a group of global leaders launched the Planetary Boundaries Framework. This is a framework to help countries translate the hard science around the planetary boundaries – the nine systems which that support human life, the environment and economic activity – into tools and approaches that can help formulate policy, corporate and investment decisions.
The systems that sustain human life and economic operations are complex and interconnected, and it's increasingly apparent that any failure to address the underlying scientific challenges as a whole will massively increase the risk of disaster. Six of the nine have been breached – climate change, biosphere integrity (which includes biodiversity), freshwater availability, land use, nutrient pollution and novel entities (which means chemical pollution). If we don't find ways to act on these interconnected challenges, the risks will only continue to multiply.
The Planetary Guardians have said that they intend to publish updates on the science every year, which should give decision makers more up to date data on which to act, while the IPCC's climate data works on a multi-year cycle. At the same time what it clearly identifies is that while individuals can make changes through the way they vote, what they buy or how they invest, how they travel, what they eat – the problems are fundamentally more than any one individual can solve.
At the launch Planetary Guardian Xiya Bastida said: "We don't want people to feel responsible for the planetary crisis. We need to shift the narrative from individual responsibility to a systems approach…to an awareness of a broken system and a health check on that system."
This episode is also available on Spotify, Apple Podcasts, Google Podcasts and Amazon Music.